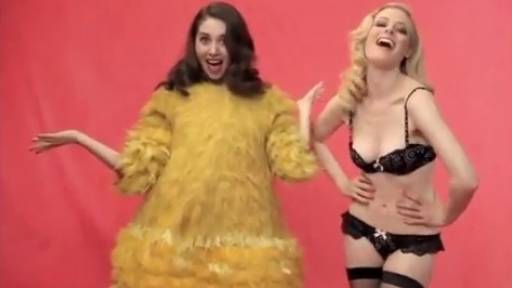 Oh, "Community," where art thou?
Because of NBC's mysterious decision to halt the return of the hilarious community college show indefinitely, we are forced to look at what the show's main characters are doing in their off-time.
Two of them, blog favorite Alison Brie and fellow cast member Gillian Jacobs, decided it will be a great time to release a video of the two of them in sexy lingerie, and this attractive-yet-ridiculous NSFW pin-up video (no nudity).
The video is connected to the GQ article that featured the two of them, so it's not exactly a campaign video (that has been done before), but rather a reminder of what we are missing, and we can only wish that someone in the peacock network is watching this too.