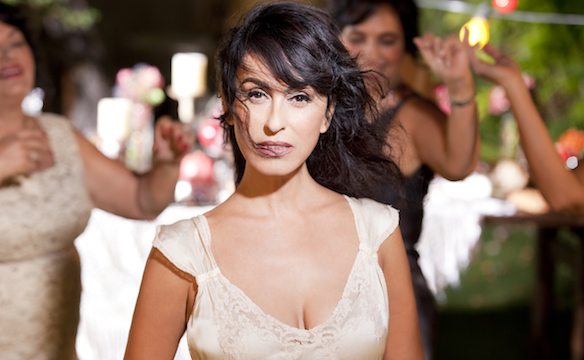 Israeli-Iranian music sensation Rita Yahan-Farouz will perform at the United Nations for a peace dialogue event next month, Rita's team confirmed to JTA.
The Mediterranean musician is one of Israel's most popular musicians of all time, and as the JTA reported in late 2012, has gained massive following of people in Iran who buy her music on the black market.
The name of Rita's event, which will take place at the General Assembly Hall, will be called "Tunes for peace" and will aim to "build bridges, foster inter-cultural dialogue, and connect people to people."
Rita is devoted to bridging the gap between the people of Iran and Israel, previously mentioning that she'd like to perform in Iran when the borders open to demonstrate peaceful efforts with Israel.
"The songs on my album in Farsi are the soundtrack of my childhood," she said. "My mother had a beautiful voice and was always singing these traditional songs to me, even when we were in Israel, so there was always a piece of Iran in me. There's more to the region than violence, bombs and darkness, and I want to share the rich culture I am a part of."