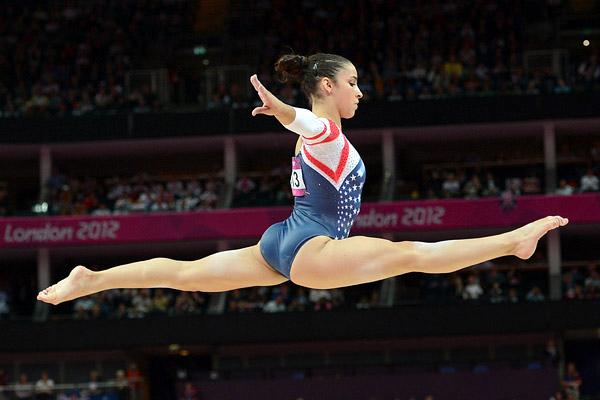 Sometimes we crave fierce competition in sports, and other times we just want to watch superstars strut.
Olympic gold-medalist Aly Raisman, who recently made headlines for joining the cast of ABC's "Dancing with the Stars," is being added to the roster of competitors at this summer's Maccabiah games in Israel.
Maccabiah organizers announced Raisman will compete at the games yesterday during a press conference in Israel, and chairman Amir Pered noted the Jewish gymnast will be honored during the opening ceremony.
 "We are very happy that an athlete like Aly Raisman, who is at the top of her game, will be coming to take part," Pered said, according to Haaretz.
Often referred to as the "Jewish Olympics," the Maccabiah games are held once every four years, where Jewish athletes from all over the world compete against each other in 42 sporting categories. This year's games, which will be from July 17-30 at Teddy Stadium in Jersualem, is the largest in the competition's history, with some 8,600 athletes competing from 72 different countries.