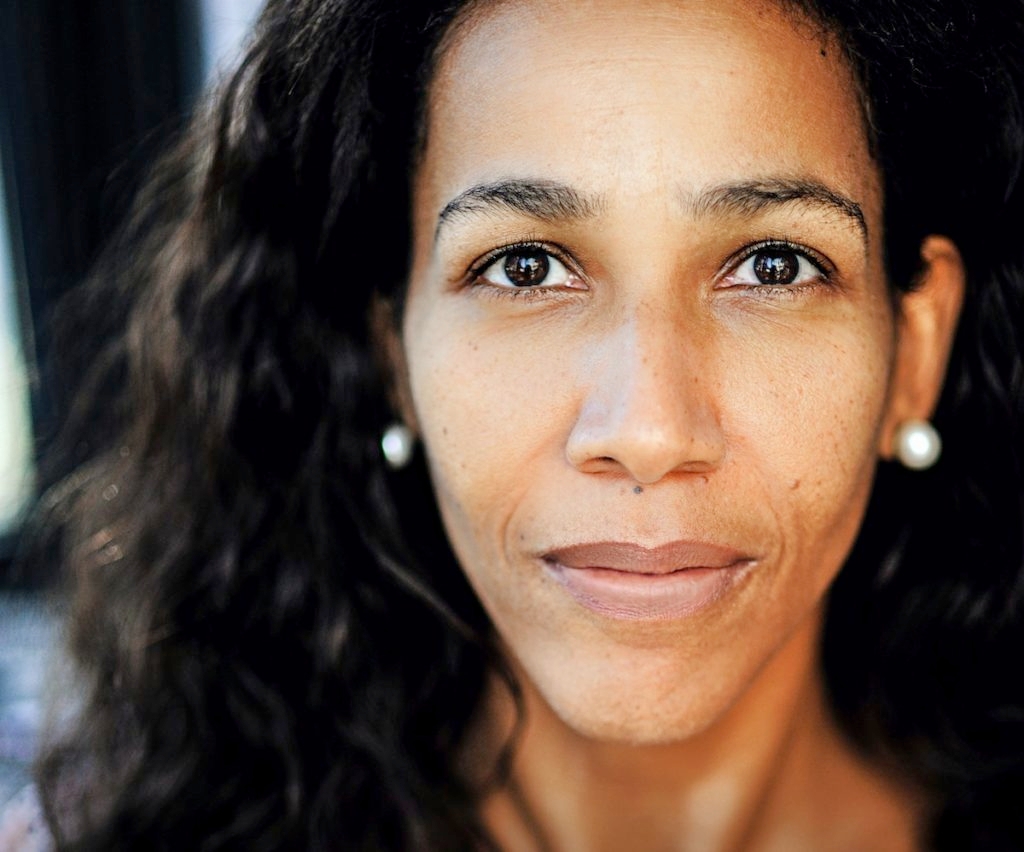 What do you do if you find out your grandfather was a Nazi officer?
That's the crisis Jennifer Teege confronted in a Hamburg library in 2008 when she stumbled upon "I Have to Love My Father, Right?" The book was written by her mother, Monika Hertwig, and according to the dust jacket, Hertwig's father was Amon Goeth, commandant of the Plaszow concentration camp.
Teege, now 44, remembered Goeth from the 1993 film "Schindler's List," where he was portrayed by the actor Ralph Fiennes.  As a student, she had taken a particular interest in the Holocaust an even spent four years in Israel. But until that day in the library, she had no idea her grandfather was a Nazi.
"It even got worse by getting this information, to realize that this was not a random man but someone who belonged to my family, someone I had a connection with," Teege told JTA in an interview at the Jerusalem International Book Fair. "It felt like it was a bad dream."
Teege's struggle with her family history is the subject of "My Grandfather Would Have Shot Me," a book she wrote in 2013 that is due out in English on April 15. Teege was born in southern Germany to a Nigerian father and German mother and the book chronicles her uncovering of her roots and subsequent struggle with what her ancestry means for her own life — particularly as someone whom the Nazis would have persecuted.
"The fact that I am suddenly the granddaughter of someone who is being described as a monster, what does it say about me?" she said. "It took me some time to understand that although he's my grandfather, it does not say anything about me. It's blood ties, OK, but it's not more than this."
When Teege found her mother's book, the two hadn't spoken for decades. Raised in a home wracked by domestic violence, Teege moved to a children's home and was adopted by another family at age 7. She had also stopped seeing her grandmother, Goeth's paramour Ruth Kalder Goeth, who had cared for Teege during her early years. Teege remembers her grandmother as a stable and loving caregiver, which was hard to square with the woman who, 30 years earlier, had kept Jewish slaves in a house overlooking a concentration camp.
"What I could not understand was, the only figure that left with me with good memories was my grandmother," Teege said. "This picture shattered."
As she researched Goeth, Teege learned the extent of her grandfather's evil. He shot Jewish inmates from his window, and trained his dogs to tear victims limb from limb. At his hanging in 1946, his last words were, "Heil Hitler."
During her Israel years, Teege spoke with Holocaust survivors for her work at a German cultural institute. She moved to Tel Aviv after falling in love with an Israeli, and said she was often mistaken for an Ethiopian Jew.
Teege now lives in Hamburg with her husband and two children. In recent years, her Nigerian heritage has been both a curse and a blessing. It's chilling to know that her grandfather would have sent her to her death. But seventy years later, that knowledge makes it easier to speak with survivors who understand that she too would have been a victim.
"When I'm in contact with survivors, it makes them feel that I care," she said. "It makes it easier to connect to me, that I speak Hebrew, but also the color of my skin, because it differentiates me so much from my grandfather, and it shows that the past is put behind me."