It's always an honor to be published by The Jewish Week. But the Opinion piece ('Hayom': Being in the Moment, Oct. 9) was an edited version of a longer essay I penned. The edited version deleted attribution to the late Rabbi Milton Steinberg for the idea of "holding with open arms" and a long quote about holding on while letting go.
If anyone was moved by the piece, it is Rabbi Steinberg who deserves the credit.
Riverdale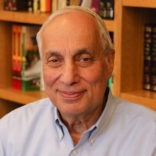 is founding rabbi of the Hebrew Institute of Riverdale, Bronx, NY. He is national president of AMCHA — the Coalition for Jewish Concerns and a longtime activist for Jewish causes, human rights and defending Holocaust memory.
The views and opinions expressed in this article are those of the author and do not necessarily reflect the views of NYJW or its parent company, 70 Faces Media.