NEW YORK (JTA) — Like many in the Jewish community, I was shocked to learn last week of the untimely death of Ilia Salita, CEO of the Genesis Philanthropy Group. 
A man with quiet energy, understated authority and ironclad integrity, Ilia's loyalty to his friends and colleagues was unmatched, even as he loved his family above all. He was the very definition of a mensch, a man who simply didn't know how to have bad intentions. 
But as important as it is to remember the man, it's equally critical to remember his work. 
Ilia represented a historical victory. He was one of those Russian Jews for whose freedom we used to march and protest and who, once in America, served the Jewish people with unparalleled commitment.
As CEO of the Genesis Philanthropy Group, the first major Jewish foundation launched by Russian Jews, Ilia had the mission of "strengthening Jewish identity of Russian-speaking Jews worldwide." Since Russian-speaking Jews are underrepresented in all American Jewish communal organizations, most American Jews ignore the importance of that population. But consider this, which Ilia once pointed out to me: There are more Russian-speaking Jews in New York than the entire Jewish population of South America, Canada or Britain. Ilia believed that Russian-speaking Jews were the biggest untapped resource of the Jewish people.
That's why he wasn't in favor of mere "integration" of Russian-speaking Jews into the American Jewish mainstream, a process by which a majority group "absorbs" a minority, which in turn suppresses its own identity in order to be accepted. That, he thought, deprived Russian-speaking Jews of their unique and rich identity, while at the same time depriving American Judaism as a whole, particularly since many elements of Russian-speaking Jewish identity are antidotes to the problems ailing American Judaism. (I spoke to him about all of this on the Jewish Funders Network's podcast last year.)
For example: We learned from the Pew Report of 2013 that 30% of Americans have "no religion" but are likely to consume — and produce — Jewish culture. I'm sure that many Russian-speaking Jews read that and went, "Duh!" Arts and culture have always been key avenues to Jewish engagement for them, yet as a community we failed to capitalize on that experience.   
Historically, American Judaism has changed with every immigration wave that came to these shores. The Sephardic Jews who arrived in colonial times established a first type of American Judaism that changed radically when German Jews came in the mid-1800s. That mutated again in the early 1900s with the arrival of Eastern European Jews.
At some point in the postwar years, however, American Jewish identity seemed to crystallize and solidify. From then on, new populations — from Russians, to Persians, to Israelis — needed to "adapt" to that "mature" American Jewish identity whose openness to new forms of Judaism was marginal at best. That paradigm, Ilia rightly thought, made our community poorer and less vibrant, so he urged us not only to respect and celebrate Russian Jewish identity, but to look to it for solutions and levers of transformation and renewal. 
It's important to note that Russian-speaking Jews are not a monolithic group. Within that community there are Bukharians, Georgians, Muscovites, Litvaks, East and West Ukrainians, and many more. Each group has a unique heritage and a unique contribution to make. Yet we are not making enough efforts to understand those communities fully.
Jewish population studies, for example, fail to portray Jews accurately because researchers merely translate the words of the questions without considering their broader cultural significance. For example, a Russian-speaking Jew will likely understand the question of "Are you Orthodox?" as relating to the Russian Orthodox Church. They might read "Are you Reform?" as "Did you have a vice and you reformed yourself?" The task of truly understanding that community is still a pending assignment. 
For Ilia, defending Russian Jewish identity didn't mean "protecting" Russian-speaking Jews from outside influence. Rather the opposite: He was a master "cultural translator," adapting things that worked in one culture so they would flourish in another. Ilia helped adapt major programs like PJ Library, Moishe House, Birthright and others to the cultural sensitivities of Russian-speaking Jews. All those programs flourished in the Russian-speaking Jewish community and became key avenues of engagement. But they also enriched the entire program and the overall cultural acumen of the Jewish people. It's not only that there are 20,000 families receiving PJ Library books in Russian, but that there are 150 new Jewish books that were developed as a result that are also available in English, enriching Jewish culture as a whole.  
Ilia believed that Jewish communities should be pluralistic settings that allow the full expression of different Jewish identities. Peoplehood was a key value for him. That made him the right person to tackle another thorny problem: the fraying relations between Israel and the Diaspora, and the general loss of peoplehood consciousness among Jews. He was instrumental in creating Our Common Destiny, an initiative linking Jewish communities worldwide to a shared set of values, shaped by the input of tens of thousands of diverse Jews across national, religious and cultural identities. 
And thus, things come full circle: Out of a strong sense of peoplehood, millions of Jews around the world fought for the liberation of Soviet Jewry. And one of those Soviet Jews then made — until his last conscious moment — an invaluable contribution to that idea of peoplehood.   
Ilia's fruitful and meaningful life is, of course, a testament to his values, intelligence and hard work. But it also represents a success story for the Jewish people. All those who marched for Soviet Jews can be fulfilled in knowing that their efforts facilitated the emergence of such a Jewish leader.
Ilia's work is also a reminder of all that is still left to do. It is an invitation to explore the Other in our midst, to learn from them and enrich our lives with theirs. His memory should be a challenge for all of us: to learn anew the art of being a people.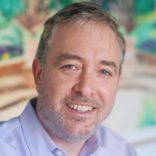 is the president and CEO of the Jewish Funders Network.
The views and opinions expressed in this article are those of the author and do not necessarily reflect the views of JTA or its parent company, 70 Faces Media.