(JTA) — The very first Jewish book was a multigenerational Jewish family saga. But while the Bible went on to achieve some commercial and critical success, the genre doesn't always get much love.
Consider the big best-selling books of the last century. Critics may debate the literary merits of bestsellers like "Exodus" by Leon Uris, "The Source" by James Michener and "The Chosen" by Chaim Potok, but cultural historians generally agree that each was an important indicator of Jewish tastes and preoccupations post-World War II.
But two other popular books of the era, both multigenerational Jewish family sagas, are rarely mentioned these days. Belva Plain's novel, "Evergreen," published in 1978, is a rags-to-riches story about a Polish-Jewish immigrant and her offspring. It spent 41 weeks on The New York Times best-seller list in hardcover and another 20 in paperback, and was made into a miniseries by NBC in 1985. Gloria Goldreich's novel, "Leah's Jour­ney," also published in 1978, is also about an Ashkenazi  family that experiences most of the upheavals of the previous 100 years.
Although "Leah's Journey" won the National Jewish Book Award in 1979, I've never seen it nor "Evergreen" on a list of the century's best or "most essential" Jewish novels.  
And in truth, the qualities that make a book wildly popular aren't always the ones that make it literary. A New York Times reviewer once described Plain's books as "easy, consoling works of generous spirit, fat with plot and sentiment, thin in nearly every other way and almost invisible in character development."
I brought all this baggage to my review copy of "Kantika," Elizabeth Graver's 2023 novel, described by its publisher as a "dazzling Sephardic multigenerational saga." It's about a wealthy Turkish Jewish family whose fortunes are reversed by the First World War and whose members are dispersed to Barcelona, Cuba and finally New York. And yet while it has all the drama one might expect from such journeys and the novels about them, it remains both lyrical and literary, and likely, if there is any justice, to stand the test of time. 
How Graver pulled it off is something she and I talked about last week, when I reached her in Cape Cod. (Graver, the author of five previous books of fiction, teaches creative and nonfiction writing at Boston College.) 
At the center of the novel is Rebecca, a privileged daughter of a Jewish factory owner in Constantinople who must constantly reinvent herself as a daughter, wife, mother, immigrant and businesswoman. The character is based on Graver's own grandmother, and the story Graver tells is rich in details about the Sephardic heritage of her mother's side of the family. There are snatches of Ladino dialogue and song lyrics, and organic depictions of Ladino folk and religious culture.
"I had interviewed my grandmother telling stories when I was 21," said Graver, who is 59. "And I've been sort of haunted by but a little scared of telling the story." Between research and trips to Turkey, Spain and Cuba, the book took her a decade to write.
She decided against a nonfiction version of her grandmother's life, thinking the story would contain too many holes and force her to insert herself into what would then become a sort of literary memoir. Instead, the book is fiction stretched over a real-life scaffolding: Each chapter begins with a photograph of the relatives who inspired the book's characters. 
One of the key relationships in the book is between Rebecca and her step-daughter, Luna, a willful, intelligent girl with a disability that affects her speech and movement. Rebecca dedicates herself to Luna's education and what we would now call physical therapy, a set-up for shmaltz (or its Sephardic equivalent) if there ever was one. But just when you expect her to cue the string section, Graver often veers to show you how complicated and difficult people — even admirable people — can be. 
"Rebecca is beautiful, and has that power and strength but is a bit narcissistic. She kind of relies on surfaces but is really good at passing," Graver explained. "And then she has this child whose body doesn't allow her to do any of that, but who is also fiercely determined and passionate and smart. In the interplay, they reveal each other through their different points of view." 
The book arrives at a time of renewed interest in Sephardic culture, and part of its appeal is that it is telling what to many American Jewish readers, fed a steady diet of the Ashkenazi experience, a fresh story. 
Kantika" is also a migration story, another genre that is very much of the moment. Graver herself teaches the genre, which includes works by Korean-American author Min Jee Lee, Haitian-American Edwidge Danticat  and Vietnamese-American Viet Thanh Nguyen.
I asked Graver if she was conscious of genre when she was writing the book, and wary of the way a sprawling family novel like hers might be received. 
"I don't even like the term 'family saga,'" said Graver, who, when I asked, wasn't familiar with Plain or Goldreich. "It makes me wince, even though I suppose I have written one and I'm indebted to them in various ways. But I want the characters to be flawed and complex and for the turns that they take to come out of their intersections with both history and their own very particular circumstances. I think about big novels where there is a big social canvas and it's not a story of triumph."
Indeed, "Kantika," unlike many novels of Jewish migration, is actually a story about a family's economic decline. Ultimately, said Graver, she wanted to capture the story of her Sephardic family's journey in all its complexity.
"I have a deep anxiety about being overly sentimental and wrapping things up too much," said Graver. "I love fiction that gestures towards the complexity of real life."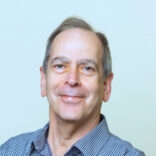 is editor at large of the New York Jewish Week and managing editor for Ideas for the Jewish Telegraphic Agency.
The views and opinions expressed in this article are those of the author and do not necessarily reflect the views of JTA or its parent company, 70 Faces Media.