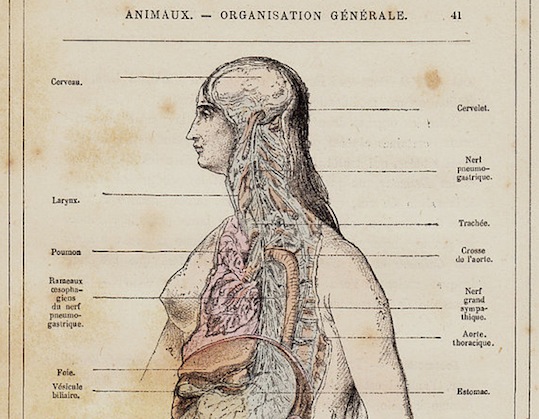 Part of curator Dr. Yoel Finkelman's job at Israel's National Library is to keep an eye out for items that belong in the collection. So when he spotted an item called "Advice for Women and Young Women – Before and After the Wedding," he knew he had to get it.
Originally written in French by a medical school professor, an article in Haaretz explains, the pamphlet was translated and published in Yiddish in 1930s Warsaw. While by today's standards it can't exactly be called feminist, Finkelman points out that the very fact of blunt discussion about sex was quite progressive for its time.
But how it's actually discussed leaves something to be desired. Take what the doctor calls the "horrible disease of nymphomania": the doctor warns that a rejected woman "becomes truly wild. Her eyes sparkle in anger and almost burst out of their sockets" as she veers toward "total insanity."
Other elements are straight-up retrograde. In a section on women whose health problems disappeared upon getting married, he writes: "The wedding without a doubt improves health…The wedding is the best medicine."
Intrigued? Skeptical? Us, too.