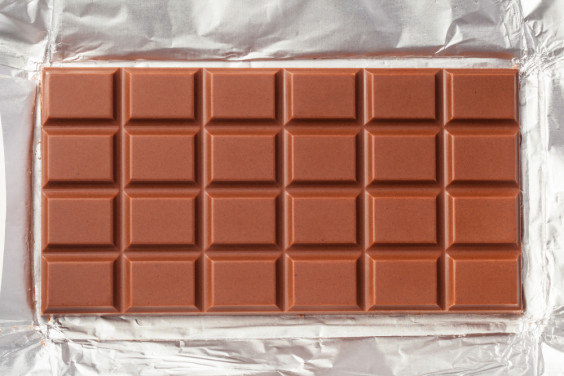 In the U.S., courting female voters involves plenty of silly political acrobatics in the name of women — including claiming, as one nameless presidential candidate once did, that you have binders full of them. But on the eve of yesterday's national elections in Israel, ultra-Orthodox party Yahad gave the former Massachusetts governor a run for his money by trying to bait women with candy and then telling them to grab a mop.
The party, which did not receive enough votes to gain a seat in the Knesset, passed out their promotional chocolate bars with the kind of message that might come with a container of dog treats, advising women to divide their "Passover cleaning tasks into 20 individual tasks that are easy to complete." Do a chore, "reward yourself" with chocolate. Oh, and don't forget to vote.
Besides pushing the stereotype that chocolate can make women do anything, even vote for people who erase them from photographs, "Cathy-gate," as this writer is inclined to call it, made it clear to Orthodox women activists who have been agitating to have their voices heard that to the party that claims to represent them, they're still only good for getting the crumbs out of the cushions.
___
» Follow JTA's coverage of the Israeli elections
» Read one woman's outraged response (in Hebrew)
» Learn about ultra-Orthodox women's demands for representation.
» The first ultra-Orthodox women's political party.
___
Relive the infamous "Binders Full of Women" remark: