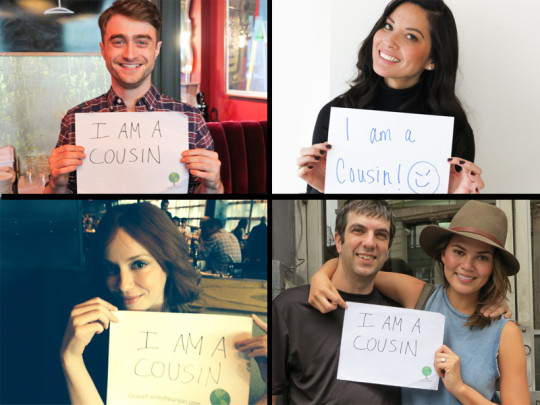 On June 6th, Jewish journalist A.J. Jacobs will be hosting a Global Family Reunion and everyone is invited. Literally, everyone.
It's happening at the site of the 1964 New York World's Fair – now the New York Hall of Science. So far the RSVP list includes Morgan Spurlock, David Blaine, Ophira Eisenberg, and President George H.W. Bush. There will be a scavenger hunt, a talent contest, potato sack races, and a sing-a-long with Sister Sledge, ("We Are Family").
Jacobs's quest to globally connect started back in 2013, when he got an email from someone living on an Israeli kibbutz named Jules Feldman. Feldman wrote: We have in our database about 80,000 relatives of yours. You are an eighth cousin of my wife who, in my opinion, is a fine lady. Jacobs was intrigued. He started researching other ancestry databases and websites like WikiTree, WeRelate, Geni, and 23AndMe.
This mission is about more than a wild party, though. By studying genealogical connections, scientists are hopeful they can cure more diseases. (All proceeds from the reunion are going to support Alzheimer's research.) Above all, Jacobs believes that by seeing strangers as cousins, we can break down prejudices and make this world a kinder place.