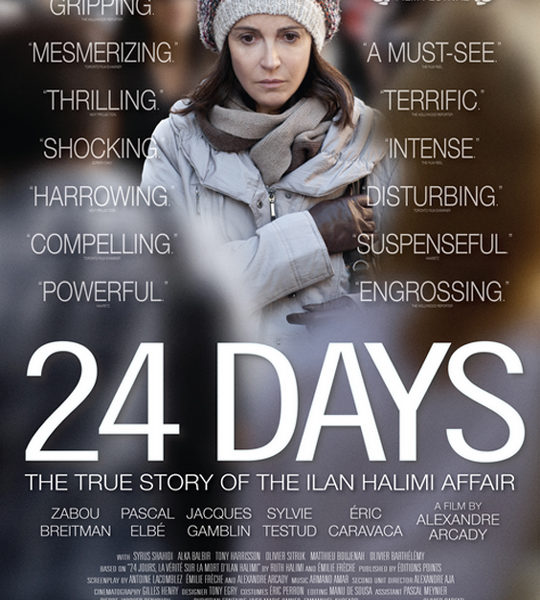 In 2006, Ilan Halimi, a young Parisian Jew of Moroccan descent, died after having been kidnapped and held for three weeks by a group from the city's outskirts known as the Gang of Barbarians. And on April 24, the movie 24 Days—based on a memoir by Ilan's mother–arrived in the U.S.
The film plays like a classic thriller: Ilan leaves his mother's house one Friday night to meet a girl and doesn't come back for lunch the next day; his family opens the mysterious email that changes everything; the police instruct Ilan's divorced parents about best practices in negotiating with kidnappers.
A brutal kidnapping, though, isn't the only story this film wants to tell: throughout the Halimis' month-long vigil, tension mounts between them and the police, who deny that they may be dealing with an anti-Semitic act. Once the possibility of a hate crime is unearthed, the storytelling takes on an unfortunately simplistic, good vs. pure evil cast, sacrificing a chance to dig deeper into the sociological complexities of French life. But even if 24 Days ventures into PSA territory, it will help return Ilan Halimi's name to the center of the growing conversation about European anti-Semitism, both at home and abroad.