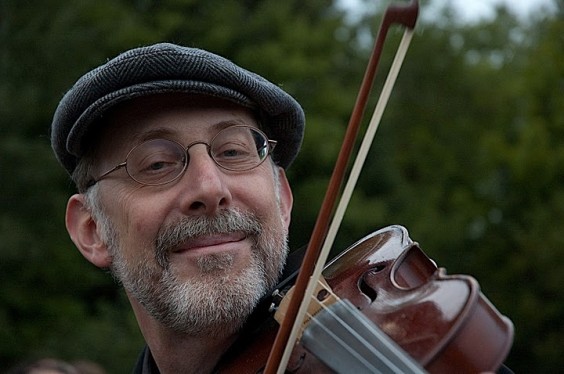 Michael Alpert is not interested in nostalgia. An architect of the what some like to call the klezmer revival, his influences come directly from pre-World War II Ashkenazi Jewish traditions, but also from the surf music and mariachi he grew up listening to in California. Now that he's being presented with the National Endowment for the Arts' highest honor for folk arts, the NEA National Heritage Fellowship, Alpert's work is still far from done.
It's perhaps his heritage as a native Yiddish speaker combined with his work as a folklorist that allows Alpert the freedom to not only reproduce the traditions of earlier eras, but also to create new Yiddish culture through musical composition, collaboration, and fostering of other artists through programs like Montreal's KlezKanada. Records produced with his longtime band, Brave Old World, bridge the considerable gap produced by cultural erosion while still managing to sound contemporary and fresh.
In being honored by the NEA in a ceremony that will be live-broadcast this Friday, October 2, at 8 P.M. Alpert's in fine company, with quilters, oud players, aerialists, and ceramists helping to keep alive the traditional arts that make America not quite a melting pot, but maybe a really awesome salad set to music.
Photo credit: Avia Moore