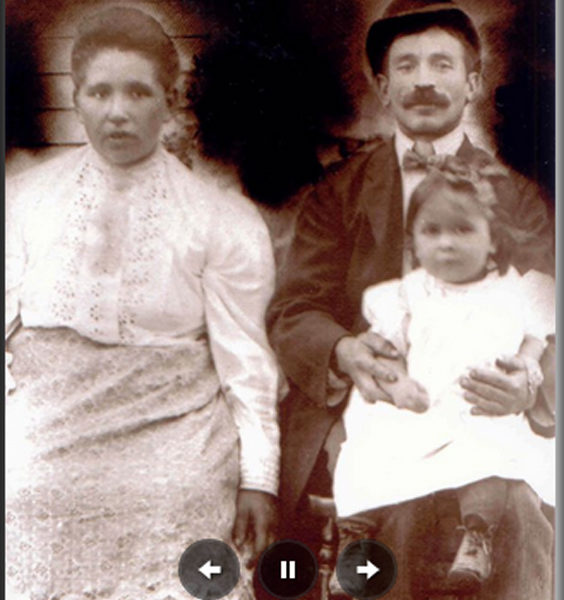 Many history lessons about the wave of Jewish immigrants between the 1890s and early 20th century revolve around urban neighborhoods like New York's Lower East Side. But a digital exhibition arm of the Strawberry Banke Museum in Portsmouth, N.H. sheds light on the waterfront experiences of one Jewish family, the Shapiros, in Portsmouth between 1901 and 1920.
Part of the museum's virtual classroom, Shapiro House features replicas or approximations of the objects the Ukrainian-Jewish family might have carried with them on the long journey from Anapol to Liverpool to Boston, then onto Portsmouth: a samovar, pickling spices, a silver mezuzah.
Rounding out the exhibit are maps tracing their migration and objects representing their American acculturation: besides making pumpkin pie alongside their New England neighbors, these new Americans could walk to the cinema to see fellow Jew Theda Bara in The Devil.
The museum features the Shapiro House as part of a live-interpreted immigration tour, where you can watch an actor playing Shiva Shapiro stuff a cabbage for Rosh Hashanah. But even if you can only catch it online, the Shapiros' ephemera are a fine reminder that there are as many Jewish immigration stories as there are immigrants.
___
» Take the virtual tour
» Learn about the history of Jewish immigration to America
» Check out the Shapiros' Portsmouth synagogue
» Read up on the history of New Hampshire Jews
____

Everything you ever wanted to know about samovars: