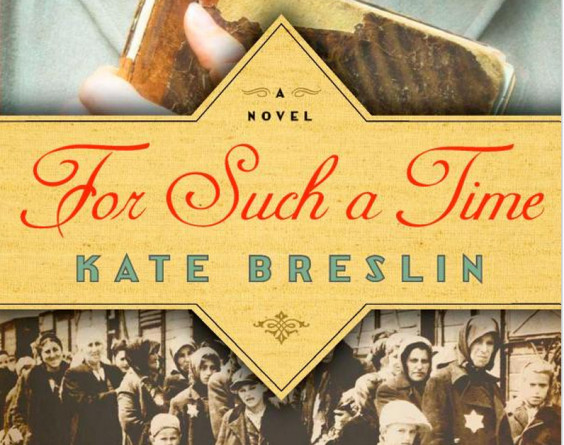 There's a new romance novel hot off the presses, and it's pretty disturbing.
For Such A Time, published by Bethany House, a Christian publisher, and written by writer Kate Breslin, is a reimagining of the Book of Esther. Sounds great, right? Sure—except the novel takes place in Theresienstadt and is the love story between a Jewish inmate and the SS commandant in charge of the camp.
The novel follows Hadassah, our blonde, blue-eyed heroine, and her pretty absurd (even for a romance novel) love affair with Aric, the Nazi…in an environment where a quarter of inmates died of malnutrition, and over 90,000 inmates were deported to death camps. The New Testament plays a significant role, guiding Hadassah into safety and, ultimately, into the welcoming arms of Christianity—indeed, at the end of the novel, Hadassah converts. And it's thanks to this that Aric can save Hadassah from being shipped off to Dachau.
Shockingly, the novel was nominated for two prestigious Romance Writers of America awards. Even in a heavily white-centric, homogenous genre like Romance, such brazen Christian appropriation of Jewish struggle can still make us shudder.
Thankfully, the novel did not win, perhaps owing to the campaign launched by fellow romance writer Sarah Wendell against it, as well as charges led by other writers. Glad it didn't win but we can't help asking: What exactly were they thinking?