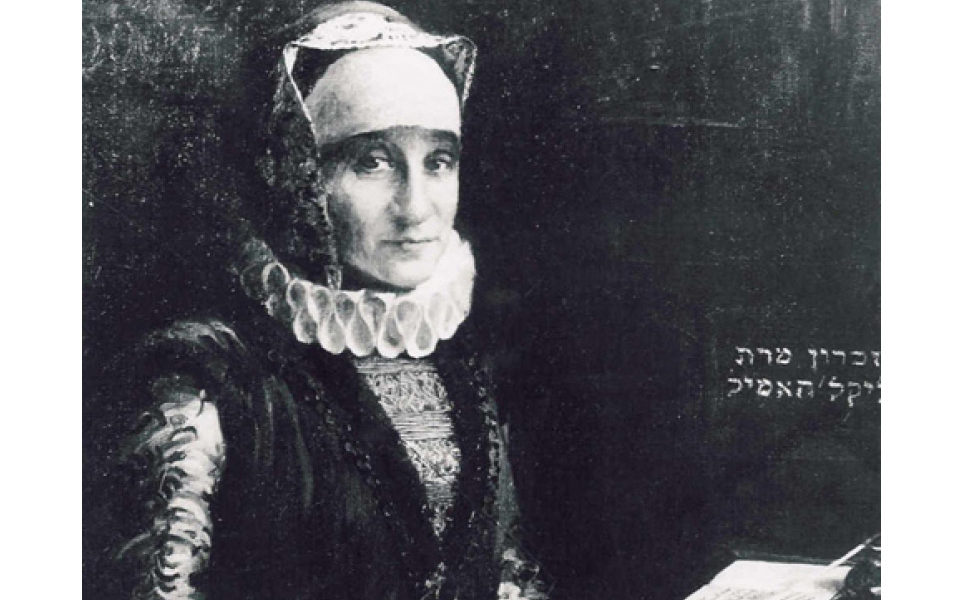 The history of women can feel riddled with gaps, especially during times when education was the privilege of men. But one 17th-century Jewish woman, known as Gluckel of Hameln, left us a priceless window onto the lives of women, Jewish daily existence, and religious observance in Germany–in Old Yiddish, no less.
Gluckel's life wasn't easy – she married at 14 and lost two of her 14 children – but her father educated both his daughters and sons, and Gluckl became knowledgeable in the Jewish ethical musar tradition and conversant in the politics of her day. Shortly after her first husband died in 1689, she began writing her memoir. In it, she documents the births and deaths of her children, worries over her husband's traveling, meditates on how to live well, and chronicles events in the community, including the influence of false messiah Sabbatai Zvi.
Was Gluckel writing for her own comfort, or trying to leave a record for posterity? At least as far as her family was concerned, the latter was certainly true. She writes in one section: "My dear children, I write you this in case today or tomorrow your children or grandchildren do not know about their family. I have put it down briefly so that you may know from what kind of people you are descended."
And for the historians who descended, Gluckel provided an invaluable account of the controversies of her day.