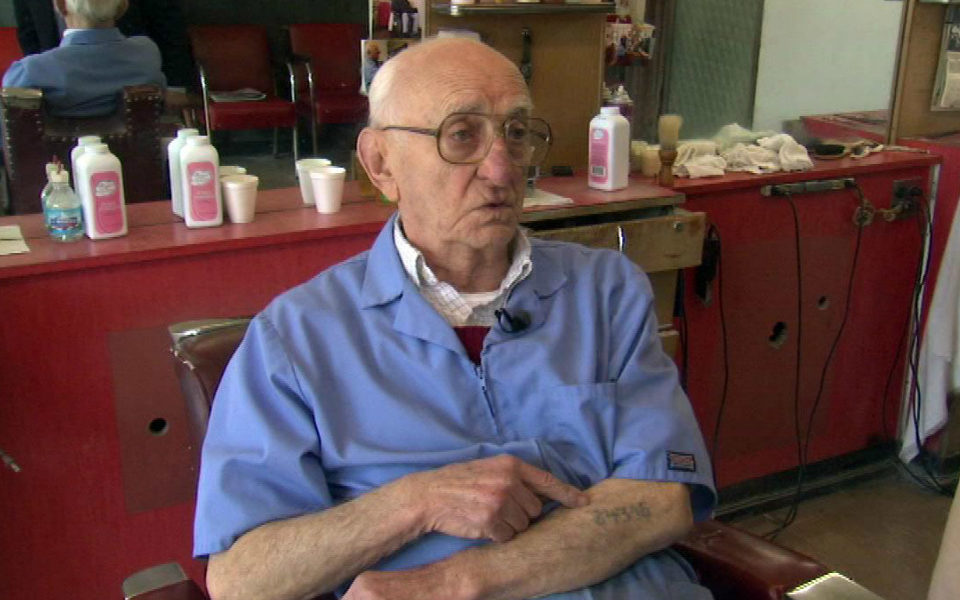 Benny "The Barber" Scheinkopf has closed up shop. After cutting hair for over 60 years in West Rogers Park, Chicago, the 96-year-old Auschwitz survivor has decided he has better things to do with his time. Also, he's tired.
Still, he has loyal customers who depend on him for a $12 haircut. And it's not just his deft grooming skills that draw people in. It's the stories that come with it. Even though some–like how all his siblings were killed–were not exactly uplifting.
See, Ben Scheinkopf (which in Yiddish means "beautiful head"!) was a barber in Auschwitz. He spent three and a half years cutting the hair of his Nazi captors, as well as the few inmates whose hair was still growing. He was given an extra bowl of soup for his hard work. Even so, he weighed only sixty pounds at the war's end.
He eventually found an American Army base in Germany where they hired him to cut hair. When he was able to make the journey to the U.S., he saved tips until he had enough to mortgage a home for his family. And now, at age 96, Benny still believes in the kindness of strangers, the Chicago Cubs, and the importance of a clean shave.
Image: ABC7 Chicago.