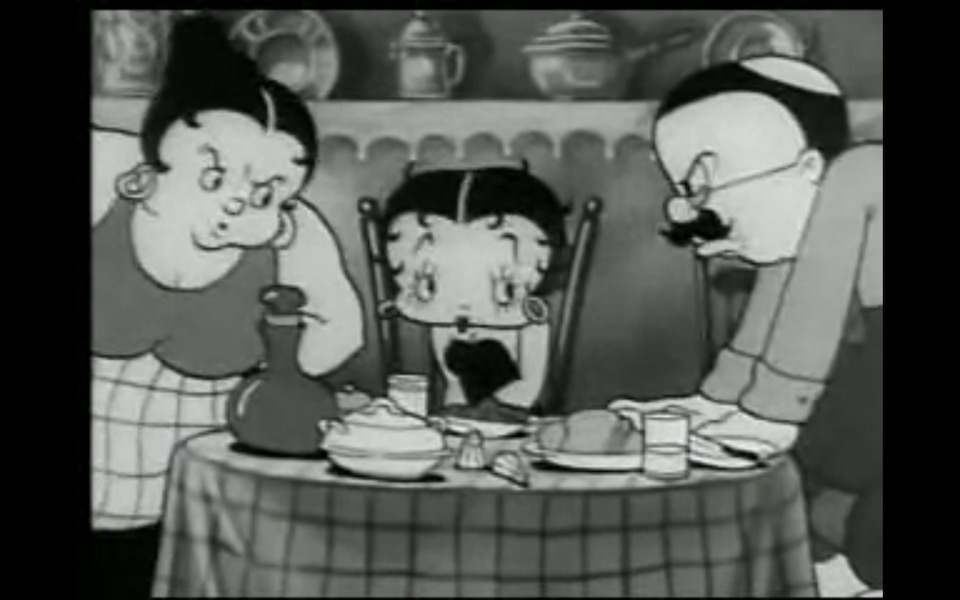 In the summer of 1930, a Viennese Jewish immigrant named Max Fleischer created an anthropomorphized poodle named Betty Boop. The pooch waited tables and sang in a cartoon called "Dizzy Dishes." But Betty was destined for human greatness: Soon enough, Fleischer dropped her floppy dog ears, and added earrings and pin curls — and a pair of Yiddish-speaking parents.
As illustrated in the famous "Minnie the Moocher" episode from 1932, Betty was determined to rise up from the Lower East Side tenements and make it on her own. Her dad's yarmulke bounced on his head as he scolded her, prompting Betty to run away. Stifled by her overbearing immigrant parents, Betty was brazen and sultry, and eager to take this new world by storm — while also feeling terrified by the unknown.
Ultimately, Betty was too much for the Hollywood production codes and was censored. But even though she was toned down, her sassy independence attracted a cult following, and must have inspired Jewish immigrants in particular — in part because her voice was that of Jewish actress Mae Questel, whose parents were Orthodox Jews. And thanks to the Fleischer Studios' new 26-episode TV series featuring the Boop, both Betty and Mae's spirits live on.
L'chaim, Betty!