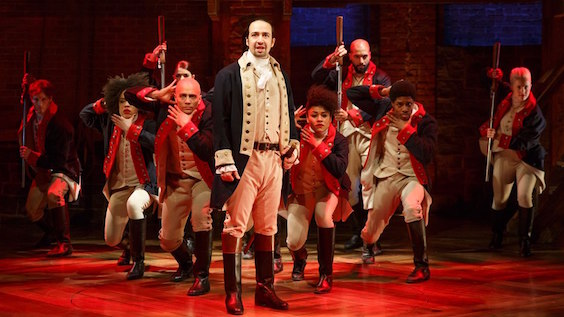 Before getting jealous that you have to wait till 2018 for your chance to see "Hamilton" while a fellow named Ron Chernow has seen the Tony-sweeping Broadway musical about 40 times, note that actually, we have him to thank for it.
Back in 1998, Chernow wrote the Alexander Hamilton biography that this smash hit is based on, and guided the cast through rehearsals as its "historical consultant." Raised Jewish in Brooklyn, Chernow worked as a journalist and finance officer before diving into his biggest passion: historical biographies. He's earned multiple awards including the Pulitzer for his writing on American founders. Still, he was baffled when Lin-Manuel Miranda approached him about making this story into a hip-hop musical.
Miranda was attracted not only to Hamilton's life story, but to his values – as someone who'd been marginalized by society and still devoted his life to pulling America out of debt. Chernow noted in an interview that Hamilton was born out of wedlock and turned away from a lot of schools, but he was tutored under a Jewish headmistress and could recite the ten Commandments in Hebrew. Because of this, Chernow thinks, Hamilton truly respected Jews and defended them in public – another mark of his bold character.
To set the historical record straight though, Hamilton was not biologically Jewish.
And Ron Chernow pays for his tickets.
(Photo by Joan Marcus)