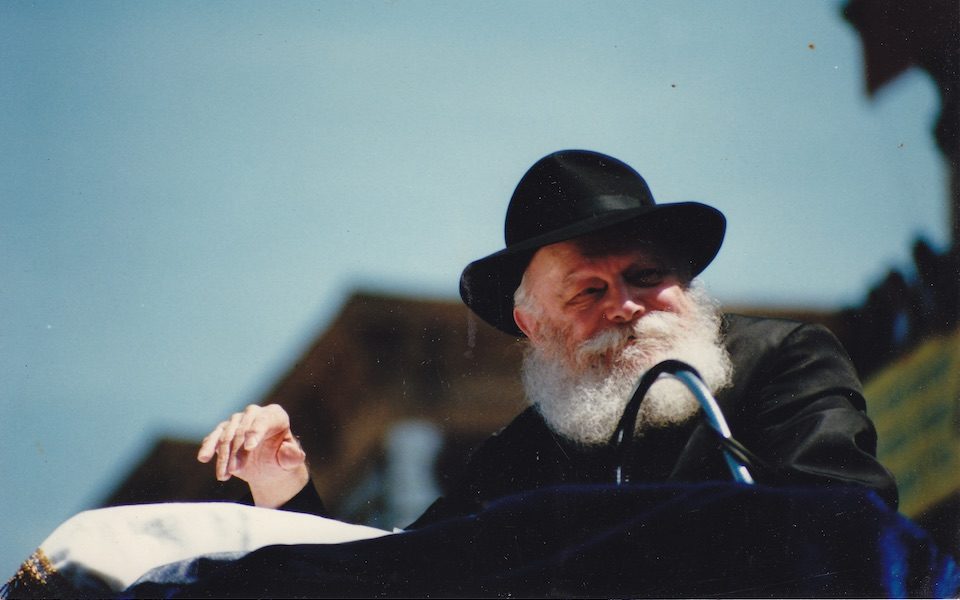 The year 1970 was monumental for bell bottoms, earth-lovers, and, it turns out, the technological discoveries that would lead to the internet.
On January 17 of that year, a handful of Brooklyn yeshiva students made telecommunications history by, er, "phreaking the Rebbe," that is, broadcasting his talk to real-time listeners across the world, using a sophisticated phone-line hack — a good six months before a young Steve Jobs even tried it.
An eager crowd had gathered at Chabad HQ to hear the Rebbe aka Menachem Mendel Schneerson dedicate a new Torah scroll. In Kfar Chabad, Israel, another thousand people had heard what was about to happen, and were also awaiting his sermon. And for the first time ever, the Rebbe could be in both places at once. Thanks to these students, his words were broadcast live through a new phone-line hack. Not only was it a technological coup, it also expanded the ideas of how the tenets of Chassidism could be shared and spread, decades before the internet made such learning commonplace.
As for the original phone line hook-up, it's on display at 770 Eastern Parkway, where thousands of people tour each year in person. The number of virtual visitors hasn't been calculated – yet.