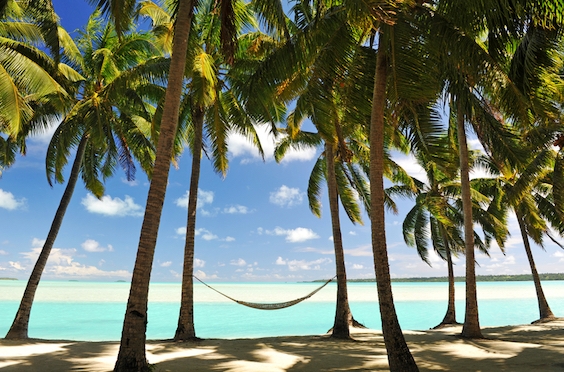 Jamaican Jews number less than 200 these days, but that wasn't always the case. The first Jews arrived in Jamaica following the Spanish Inquisition in 1494. Nearly 500 years later, in 2007, a nonprofit called Caribbean Volunteer Expeditions (CVE) started transcribing epitaphs and recording cultural trends in grave sites and found at least 21 Jewish burial grounds across the island – many filled with the names of lost Jewish pirates. Although Johnny Depp and Orlando Bloom make no mention of it in the Pirates of the Caribbean series, their namesakes were most likely swashbuckling daveners. Shaare Shalom, Jamaica's only remaining synagogue, covers its floors with white sand (like that in St. Thomas, U.S. Virgin Islands) to remind visitors of the Iberian Jews muting their footsteps while in prayer during the Spanish Inquisition.
Paul Rhodes, a Jewish doctor from Brooklyn, is passionate about bringing this Jewmaican past come to life. Rhodes manages Great Huts, an eco-resort near Port Antonio, that combines Judaic and Afrocentric philosophies. Rhodes believes Rastifarianism and Judaism share many common threads – including the Lion of Judah symbol and kosher laws – which is why Great Huts offers a kosher kitchen and educational tours on these two cultures.
As for the silver screen, next year Jack Sparrow will look for the trident of Poseidon in Pirates of the Caribbean: Dead Men Tell no Tales. Let's hope someone on that boat is wearing a yarmulke.