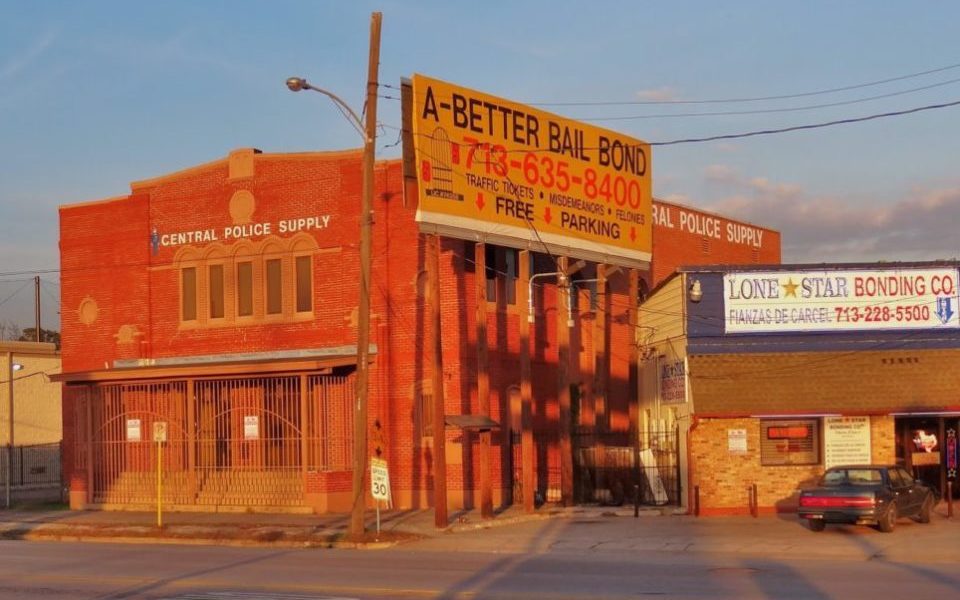 Every year, we commemorate the ancient Temples that were destroyed, but what about the houses of worship that have been repurposed, reconstructed, reinvented — in other words, disguised as something else? As Joni Mitchell once crooned, "They paved synagogue and put up a parking lot."
Look no further for Jewniverse's Top Ten Repurposed Shuls, complete with weird photos:
10. Temple Bakery — Denver, Colorado
Bourbon-chocolate-pecan pie, biscuits, croissants, and yes, bagels abound at this Denver sweet spot. Built in the late 1880s, the former synagogue was already listed on the National Register of Historic Places and needed lots of repairs when innovative developer Adam Gordon bought it in 2014. His sole purpose was to make an affordable home for small businesses, and maybe get a fresh donut. Photo: Google Street View
9. Hawks' Nest Team Store — South Bend, Indiana
B'nai Yisrael Synagogue in South Bend, Indiana turned 113 years old and decided to change jerseys. The congregation moved out in 1990, and the synagogue traded in its kippahs for caps. The building was renovated and turned into the gift shop inside the Four Winds Field at Coveleski Stadium – home to the South Bend Cubs, a minor league baseball team. Photo: South Bend Silver Hawks 
8. "From toothpaste to high end furniture…" — Bronx, New York
So sayeth the website for El Mundo, a chain of retail stores that opened a new location in the Bronx. More specifically, in the former Jacob H. Schiff Center, a former synagogue and Jewish cultural center.
7. The Tenement Synagogue Condos — Lower East Side, New York City
Adas Yisroel Anshe Meseritz shul is the last tenement synagogue (a synagogue that's housed in an apartment building) with its doors still open in the East Village of NYC. But it's changed a lot from what it was. The congregation set its roots in America in 1888, squeezed in between its neighboring narrow buildings. "Back when we started the construction, people would curse me out," developer Jody Kriss told the Daily News. But the community and the developer came up with a compromise: the three luxury residential units share space with a synagogue on the ground floor. Photo: Google Street View
6. Hotel Skyler — Syracuse, New York
Housed in the former Temple Adath Yeshurun of Syracuse, NY, this building is LEED (Leadership in Energy and Environmental Design) certified. The temple was built in 1921 and reborn as a hotel in 2011 thanks to developer Norm Swanson. Photo: Hotel Skyler
5. The Syna-Church-Mosque-agogue — Philadelphia, Pennsylvania
In 1947, Temple Sinai was built in Northwest Philadelphia. In the 1970's, the congregation moved to Montgomery County and the West Oak Lane Church of God took over the structure. In 2013, Masjidullah bought the building and has transformed it yet again—this time, into a mosque. Photo: Kimberly Paynter/WHYY
4. The Civil Rights Synagogue-Church — Chicago, Illinois
In 1926, Joseph Cohen designed a stunning synagogue in the Lawndale section of Chicago. In 1954, the building changed hands and became Stone Temple Baptist Church. Stone Temple became well-known when Dr. King visited regularly to give sermons. It's being honored as a monument to "the shared struggle of Jews and African-Americans for civil rights." Photo: Chicago Department of Planning and Development
3. Langston Hughes Performing Arts Institute — Seattle, Washington
In 1913, B. Marcus Priteca designed Chevra Bikur Cholim in Seattle, Washington. In 1969, Walter Hundley Jr. bought it with the help of federal funds. Today, you can walk into that same building and join in on intergenerational talks about the civil rights movement, or get tickets to the innovative Black Music Summit. Photo: Seattle Weekly News
2. Central Police Supply — Houston, Texas
In 1983, Ray Simper had a lot of handcuffs and body armour, and not enough space to store them. He inquired about the two-story building on the corner of Houston Ave. and Washington for his police supply shop, not knowing it was the oldest synagogue still standing in the city. Built in the early 1900s by a congregation of Orthodox Jews known as Adath Emeth, we can only hope these walls still imbue peace to all who enter. Photo: Houston Streetwise
1. Millburn Parking — Millburn, New Jersey
On 1925, just before the High Holidays, Congregation B'nai Israel opened its doors on the corner of Essex Street and Lackawanna Place in Millburn, New Jersey. It was the first synagogue in Millburn Township, and welcomed a good crowd to usher in the Jewish New Year. Twenty-five years later, the congregation moved a few blocks over to its current location on Millburn Ave. We have it on good faith that Joni Mitchell laughed as the town broke ground on its three-tiered parking lot.
**And an international bonus:
The Cinegogue! – Chernivtsi, Ukraine
Tragically, most of the Jews in Chernivtsi, Ukraine were wiped out in WWII or emigrated shortly after. But there is a popular reminder of Jewish culture that welcomes all, and even offers shows in 3D. Locals have dubbed the blue building the Cinegogue. Photo: Trip Advisor