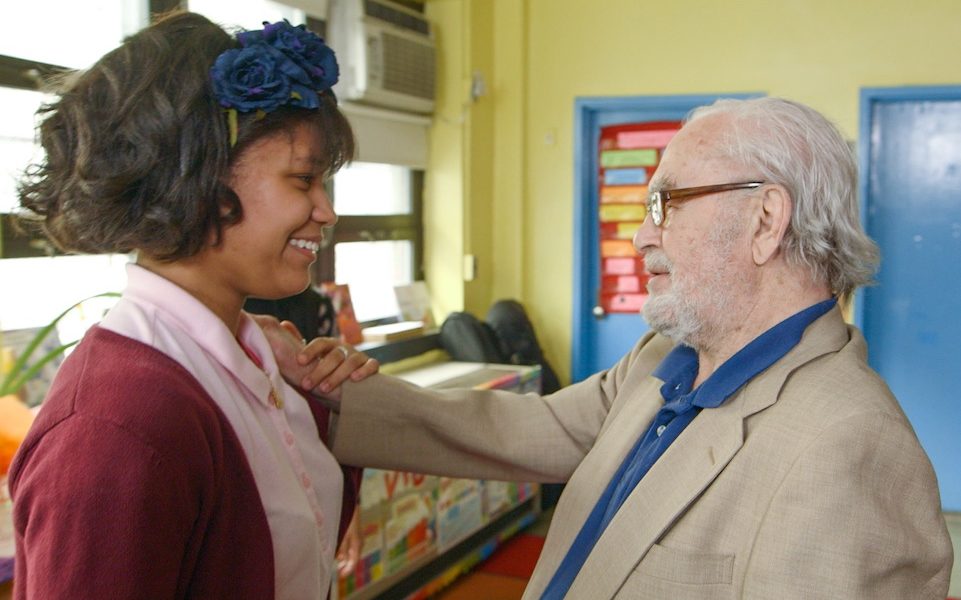 "How long can you live with memories?" asks 91-year-old Holocaust survivor Joseph Feingold at the start of Joe's Violin, an astounding Oscar-nominated short documentary.
It's not an easy question to answer, but his new friend – 12-year-old Brianna Perez – is willing to try.
Brianna and Joe are from opposite ends of the earth. Joe was born in Warsaw in 1923. His fondest memories are of accompanying his mother on violin while she sang. Tragically, he lost both her and his younger brother at Treblinka. After Joe's liberation, he traded a carton of cigarettes for a violin while living in a Displaced Persons camp.
Brianna is a survivor of a different sort. The daughter of Dominican immigrants, Brianna won a lottery to attend a prestigious charter school in one of the poorest congressional districts in the U.S. The school takes music education seriously, and Brianna excelled. Thanks to a used instrument drive from NYC's classical-music station, WQXR, she became the awestruck recipient of Joe's violin.
In Joe's Violin, the gorgeous short film about the unlikely relationship that formed between these two, filmmaker Kahane Cooperman takes us traveling through Joe's memories and Brianna's school life, all to the beautiful melodies of both of them playing the violin. There is so much emotion in their notes – tragic and hopeful at once.
Watch it online before the Oscars this Sunday night.