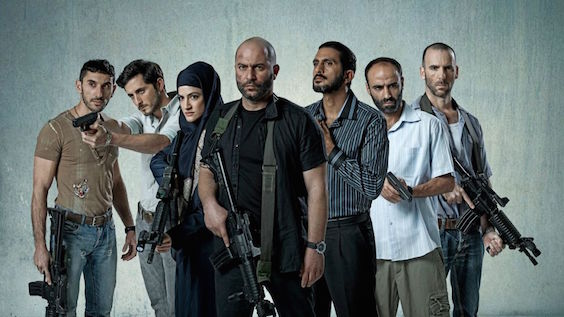 Fauda, a new thriller on Israeli TV, is being likened to American crime drama The Wire, and not just for its frequent shoot-outs and edge-of-your-seat pacing; like its American cousin, the show is enjoying critical acclaim, and a broad, faithful fan-base.
Created by Israeli journalist Avi Issacharoff and writer, actor, and former undercover counter-terrorist Lior Raaz, the show follows an Israeli army unit and the Hamas militants the unit is tracking down. "Fauda" is Arabic for "chaos," and the show more than lives up to its title—it's an honest portrayal of the complexity and disorder at the heart of the Israel/Palestine conflict. There's no clear "good guy"; often, characters in the Hamas camp are portrayed with remarkable sympathy.
Issacharoff assumed such divisive subject matter would turn people away, but it's done just the opposite—audiences on both sides of the conflict revel in the show's fresh attempts at objectivism. Speaking with The Times of Israel, Issacharoff voiced surprise that "[Israelis] cared so much about [Hamas members] Walid and Abu Ahmed."
Fauda has recently been renewed for a second season. As yet, there's no way to watch the show with English subtitles, but stay tuned to our Facebook and we'll be sure to let you know when there is. In the meantime, you can watch this subtitled promo.