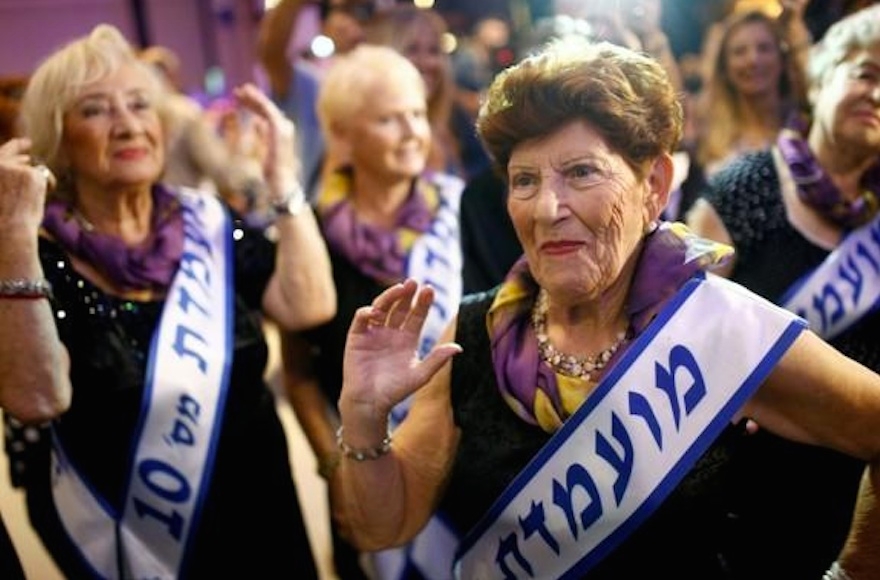 When a little girl dreams of being crowned pageant queen, it's not usually accompanied by the title that came with Israeli Anna Grinis's recent win: "Miss Holocaust Survivor." But for Grinis, who received her honor from Sara Netanyahu herself, this was a lifetime achievement.
Born in Russia, Grinis was only two days old when the war broke out. Later, as a young girl, she escaped to Israel with her mother. Beside her on the Haifa stage was a Hungarian-born contestant who had survived Auschwitz and one who had arrived in Israel from Germany in 1948. The pageant, held since 2011 by the Israeli Holocaust survivor aid organization Yad Ezer L'Haver, celebrates the lives of Holocaust survivors in Israel, who number around 200,000. If eyeliner and sashes seem a bit glib for honoring such dark experiences, the 300 women who vied for the title seem to feel differently – the pageant celebrates their lives while respecting what they've been through.
The crowning – pun intended – moment of last Sunday evening was undoubtedly the first performance by "the world's oldest choir," a women's choir made up of Holocaust survivors (average age: 91) that provided, perhaps, an echo of the musical resistance once found in the camps.
Photo: Twitter screenshot