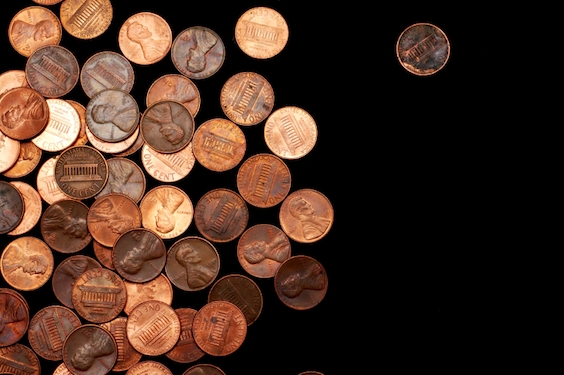 If you look very carefully at a penny, you'll notice something you've probably never seen before: initials pressed into the dark underline of Lincoln's bicep. Those initials stand for Victor David Brenner—the Jewish-American engraver, medalist, and designer of the Lincoln cent.
Brenner, born in Lithuania in 1871 and immigrated to the US in 1890, quickly became one of the country's premier medalists. So premier, in fact, that a Lincoln design Brenner had made—Lincoln was a hero of his—attracted the attention of President Theodore Roosevelt, who commissioned him to produce the design to commemorate Lincoln's 100th birthday in 1909. Before 1909, no American coin ever held the likeness of a real person—only allegorical figures like Liberty—so the inclusion of bona fide human being was fairly radical.
Since its first pressing, Brenner's cent has been the longest running design in Mint history. Though there was a snafu: about halfway through its first year, people complained that Brenner's initials were too large. Even The New York Times carped, saying why not throw Brenner's address and even a picture onto the penny, too?
Ten years later, an updated penny minimized VDB, and stuck it just below Lincoln's shoulder, where it remains, mostly hidden, today.