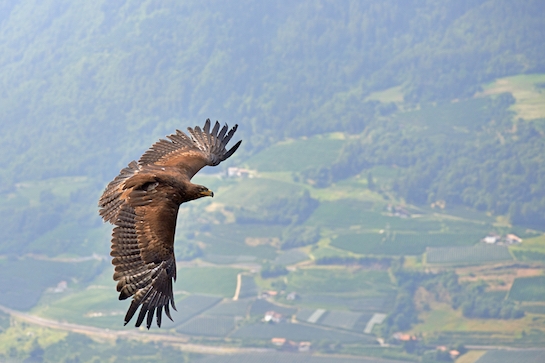 The North American Bald Eagle is getting a lot of attention today. But a different kind of eagle made headlines in Israel a few months ago, and today we pay homage to its unusual international rescue and celebrity.
Over a decade ago, two rare eastern imperial eagles and one booted eagle were inured while migrating South over Israel from the Czech Republic. The Safari Ramat Gan – a 250-acre zoological center and conservation leader in Tel Aviv, rehabilitated them until they regained their strength.
(Some of the center's previous rescue missions include rescuing this rare wild donkey from early death and resuscitating a baby kangaroo using sticky tape.)
But there was one thing that Israel couldn't do for the rare eagles: Provide for the next generation. None of them are capable of breeding outside their natural habitat. So they sent the eagles home to Europe, to make a new home at the Liberec Zoo, back in the Czech Republic. (Via El Al, of course.)
We're still waiting for the update on their love lives.