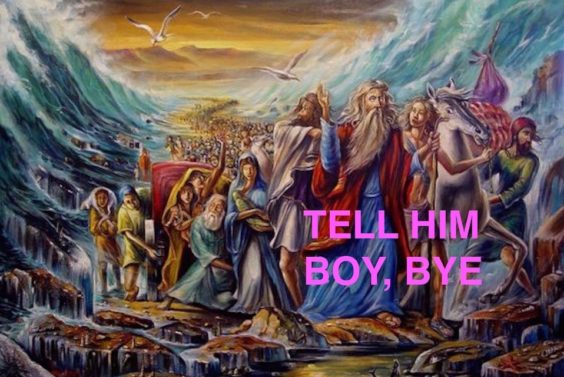 Have you ever wished Beyonce could lead your seder? This Passover, your wish can almost come true, with Beyonceder, the Pesach-Bey mashup meme series you didn't know you needed (and its attendant swag).
Beyonceder emerged from the fertile Internet imagination of journalist and scholar Amy Schiller, who says the idea was irresistible for linguistic reasons: "There aren't that many words that end in the first syllable and pronunciation of Seder."
Beyonceder uses Beyonce lyrics to caption key scenes of the Pesach story, from Miriam leading women across the Red Sea ("Ok ladies now let's get in formation") to your uncle Morty posing with five kinds of horseradish ("I got hot sauce in my bag/ Swag").
Bey's entire career is well represented here, from her days in Destiny's Child ("I don't think you're ready for [these Passover jellies]") to "Lemonade."
You may be surprised to find that gems from Beyonce's earlier canon, like "Crazy Right Now," are not, in fact, about a lover, but about craving carbs during the last couple days of Pesach.
Occasionally, like Moses, even a pop star needs a burning bush to show her her true calling. Clearly, Bey was born to break the middle matzah. (A full-on Bey Haggadah is next up in Schiller's schemes). As for your old stash of Maxwell House? To the left.