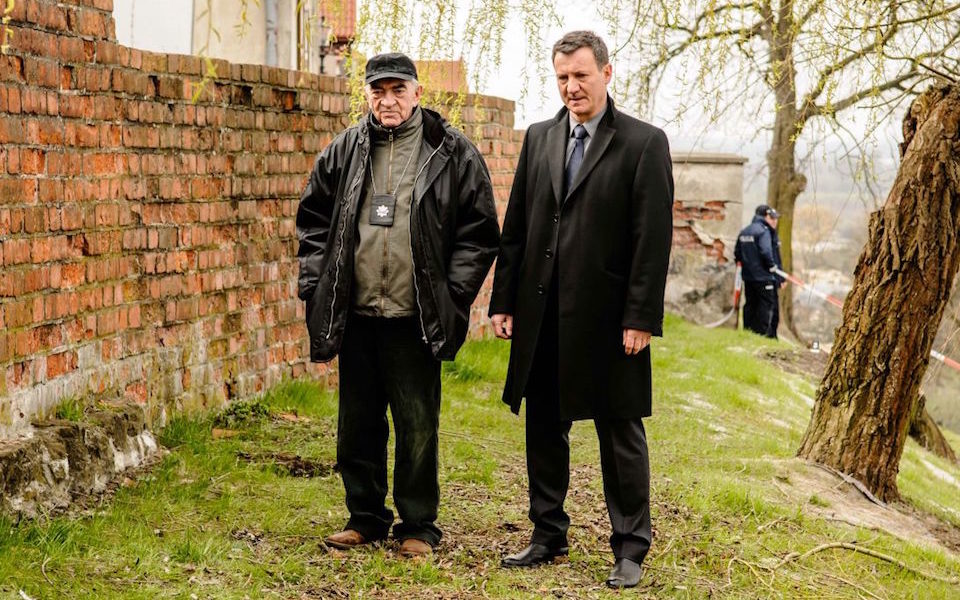 How deep does anti-Semitism go in modern Poland? In the riveting Polish thriller A Grain of Truth, a woman turns up dead in the small village of Sandomierz, and prosecutor Teodor Szacki (Robert Więckiewicz) is put on the case.
It turns out the woman was killed with a knife used for Jewish ritual slaughter, and soon Szacki is uncovering some confusing and Jewish clues all over town, including a huge painting in the local Cathedral depicting Jews using Christian blood to make matzah. As two more bodies pile up, Szacki, with help from the world-weary local rabbi, must decipher the clues left by the killer, and manage a crumbling relationship with his girlfriend.
A Grain of Truth is based on the best-selling crime novel by the same name by Zygmunt Miloszewski, and it feels like a Polish version of Seven with deep questions about faith, history, and a town's dark past. Using the best of film noir, and with a nod to The Girl With The Dragon Tattoo, it's a dark and gripping thriller that will keep you glued to your seat until the very last frame.
Released last year, it's popping up in Polish and Jewish film festivals around the world.