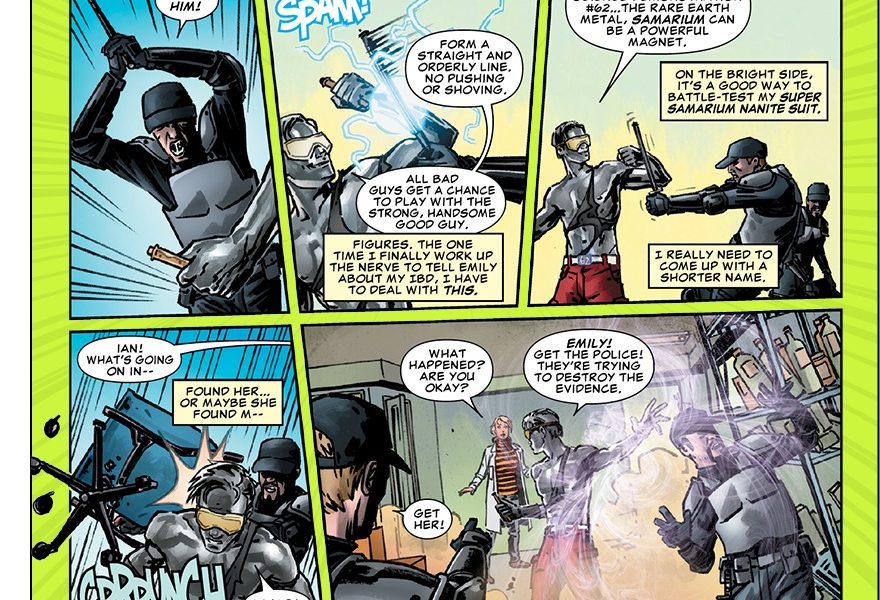 Superman's weakness is kryptonite.
Wonder Woman is invincible unless you touch her bulletproof bracelets.
And Samarium can protect anyone, as long as you don't make fun of his digestion.
This is not a joke. Samarium is part of a revolutionary awareness campaign developed for and by people living with inflammatory bowel disease, or IBD. The project was conceived by Takeda Pharmaceuticals and the Crohn's and Colitis Foundation of America, along with Marvel Custom Solutions, a division that helps raise awareness about various causes.
He just debuted this weekend, at Chicago's enormous annual convention, Wizard World Comic Con.
Dr. David Rubin, a top gastroenterologist at the University of Chicago, and a team of IBD experts and patients worked together to create this unlikely character. Their goal is to destigmatize the disease and recognize the superhuman strength it sometimes takes to live with it. Ethan Blumenthal, a Jewish stand-up comedian with IBD, was invited to Marvel's brainstorming sessions to help find that balance between fantasy and reality before Samarium's big reveal.
Whether this biceped hero squashes all the bad guys is yet to be seen. What's clear is that the name Samarium calls to mind a cancer-fighting chemical element and a capital in the ancient Kingdom of Israel. And with that inner strength, we can only hope justice will prevail.