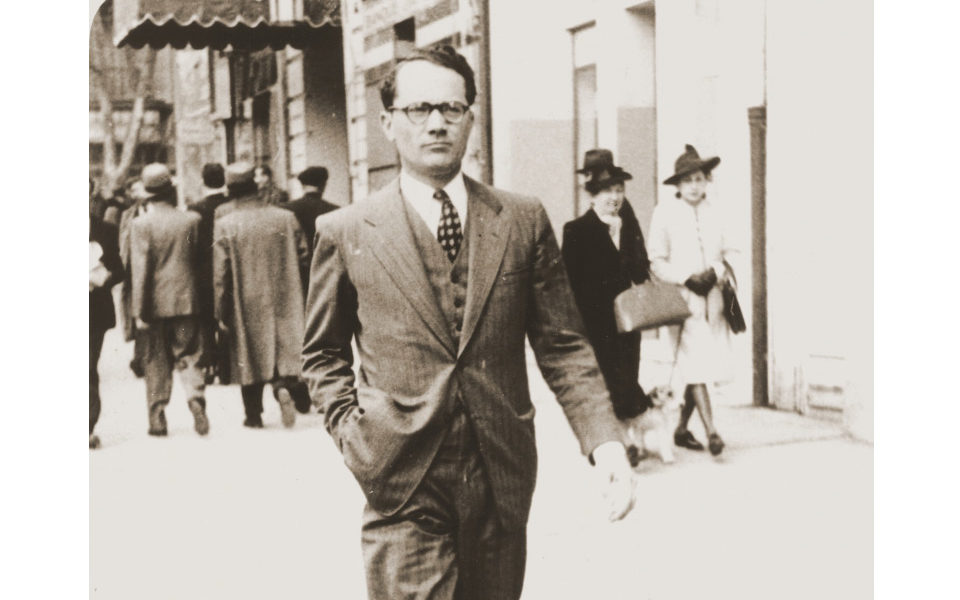 In 1994, a man whose later years were spent as a high school Latin teacher was recognized by Yad Vashem as a righteous among the nations. In 1935, it turns out, Mr. Varian Fry traveled to Berlin to report on the German government's banning of all non-Aryans from military service and the criminalization of homosexuality. He saw Jews beaten in the streets with no interference from the police, and heard chants of "The best Jew is a dead Jew."
He proceeded to spend the war years ingeniously smuggling more than 1,000 Jews out of Nazi-occupied France, including Marc Chagall, Hannah Arendt, Marcel Duchamp, and Claude Levi-Strauss—at great risk to himself.
After filing one of the earliest reports of Nazi cruelty in American news media, Fry co-founded the Emergency Rescue Committee in opposition to the Immigration Act of 1924, which drastically limited the number of immigrants allowed entry to the U.S..
Flying to Marseilles in August of 1940, Fry embarked on a 13-month covert mission to help the persecuted flee France. With the surreptitious help from the U.S. Consulate's vice council, Hiram Bingahm IV, Fry provided exit visas both authorized and fraudulent, as well as other forms of aid, to more than 4,000 people.
Unfortunately, when Fry returned to the US, he was met not with confetti but scorn. The State Department, bent on keeping immigration down, disapproved of his actions.
The "American Schindler," Fry died at age 59 in 1967, shortly after the French government named him a Chevalier of the Legion d'Honneur. A heralded biography came out a few years later.
Good news, though: acclaimed novelist Julie Orringer has her sights on Fry for her next novel. Half a century after his death, Fry's star is finally rising.