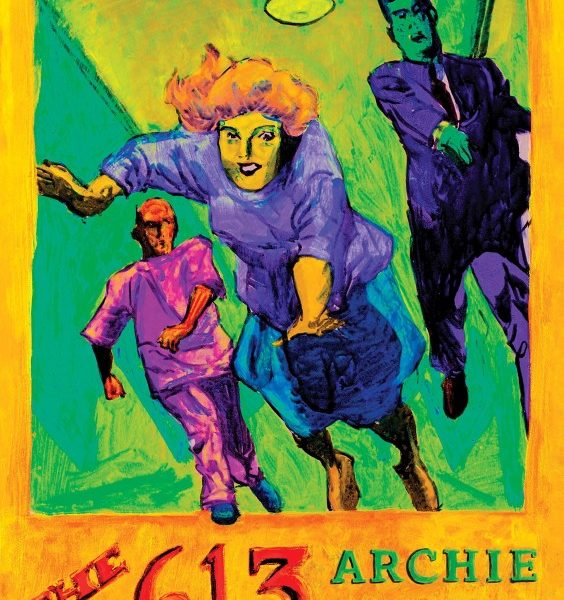 An astronaut, a cowboy, and a girl kissing a moose have just made it into the Bible, thanks to the incredible vision of artist Archie Rand.
This is not your standard scroll, obviously. And yet it is a very precise vision of these ancient words. There are 613 mitzvot that are commonly called the "commandments" from the Hebrew Bible. Rand has studied each one of them for the past fifteen years and illustrated them in wild, hilarious, dark, light, and daring ways.
"The 613" was a showcase of Rand's paintings covering 1700 square feet in a Brooklyn warehouse that lasted only four hours but drew more than 1000 people and a lot of praise. Now, the paintings have been put together in a breathtaking book, also called The 613.
Each page is wild and unique. The styles range from comic to creepy to ethereal. Even the cover art is sort of feral and elegant at the same time.
In the introduction, Rand talks about his inspirations, like Lenny Bruce and Mel Brooks. Growing up in Bensonhurst, Brooklyn after WWII, Rand writes, "Anything was possible. We all felt it. Ambition and nerve were thick in the air. It was a hotbed of wise guys."
Opening this book, you will feel it too.