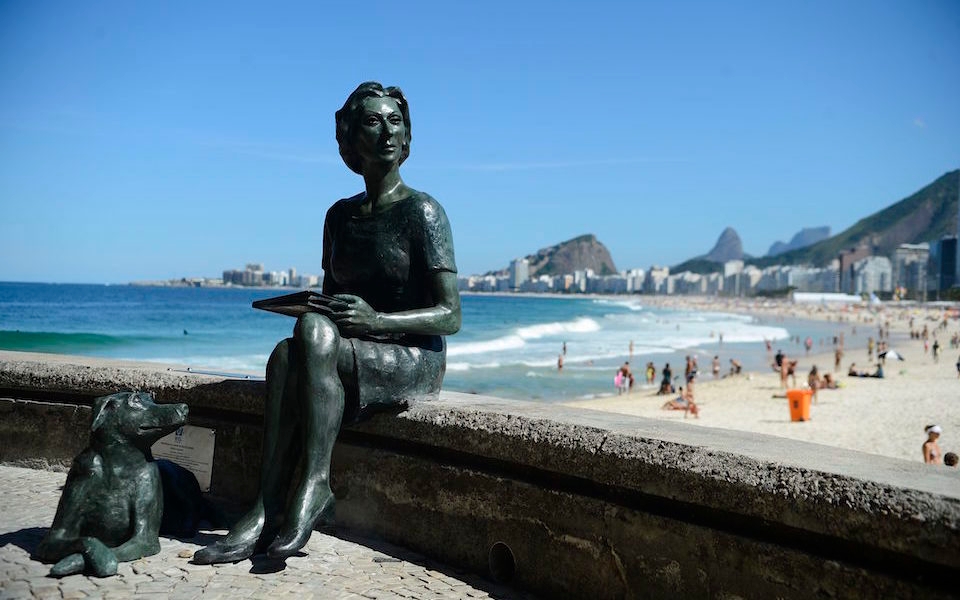 The modernist Brazilian novelist Clarice Lispector is widely hailed as one of the greatest Latin American writers of the 20th century. What you wouldn't guess from that fact is that she was born Chaya Lispector in a Russian shtetl.
The youngest daughter of Pinkhas and Mania, Lispector had come out from the shadow of pogroms, during which her family suffered terribly—her mother was raped by Russian soldiers. To escape, her family emigrated to Brazil in 1922. She was two.
There, Pinkhas turned to Pedro, Mania to Marieta, and Chaya to Clarice, though Yiddish was still spoken at home. She was a superb student, and found her calling after reading Herman Hesse's Steppenwolf.
From there, Lispector's Jewishness was engulfed by the assimilative Brazilian world. She wrote in Portuguese, became a fashion journalist and a novelist, and rarely referenced her heritage. In 1943, she published her debut novel, Near to the Wild Heart, which floored the Latin American literary world. An exploration of the inner life of a woman, Lispector, according to one critic, "[shifted] the center of gravity around which the Brazilian novel had been revolving."
Lispector was a titan of language, a must-read for any book lover—just check out Benjamin Moser's wonderful biography of the woman. But perhaps the narrator of her 1973 novel The Stream of Life, characterizes her best: "I can't sum myself up because it's impossible to add up a chair and two apples. I'm a chair and two apples. And I don't add up."