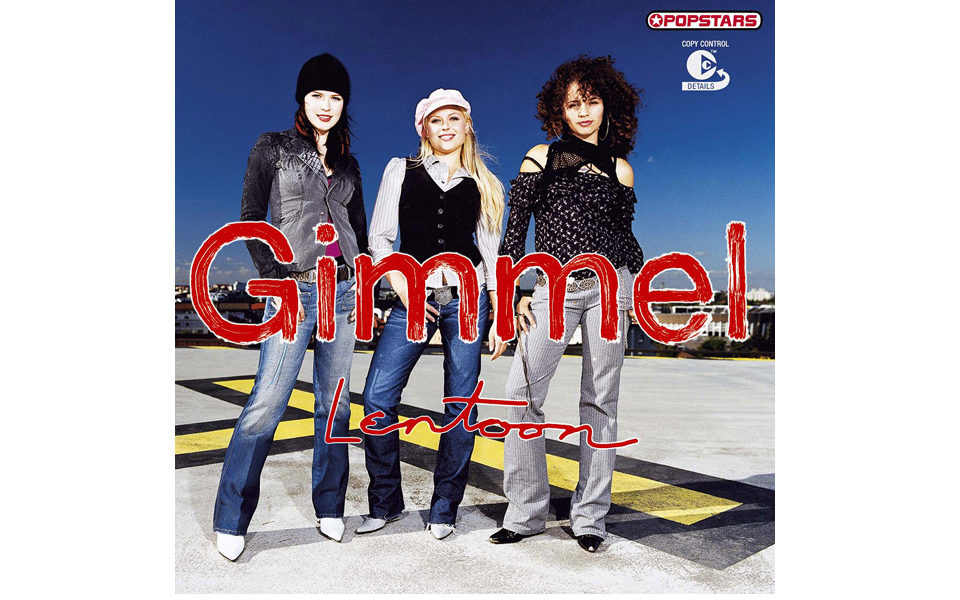 Most Jews know gimmel as the best Hebrew letter on a dreidel — you know, the one that gives the lucky spinner the entire pot of chocolate gelt.
But all Hebrew letters have a numerical value as well, and as the third letter in the alphabet, gimmel's is three.
That's the only real connection between the letter and a Finnish pop group with the same name that was popular in the early 2000s. The band was made up of three girls — none of them ostensibly Jewish.
The group was more likely named after the gimmel, or gimmal ring, a set of two or three interlocking rings that was a common symbol worn to mark one's engagement during the Renaissance. (Its name came from the Latin 'gemellus,' meaning 'twin.')
The group Gimmel, led by former figure skater Jenni Vartiainen, formed in 2002 to compete in the Finnish TV show Popstars. After they won the competition, they released three high-selling albums and won three Emma awards — the equivalent of Finnish Grammys — before breaking up abruptly in 2004.
Watch this space for updates on randomly Jewish-ish pop culture phenomena.