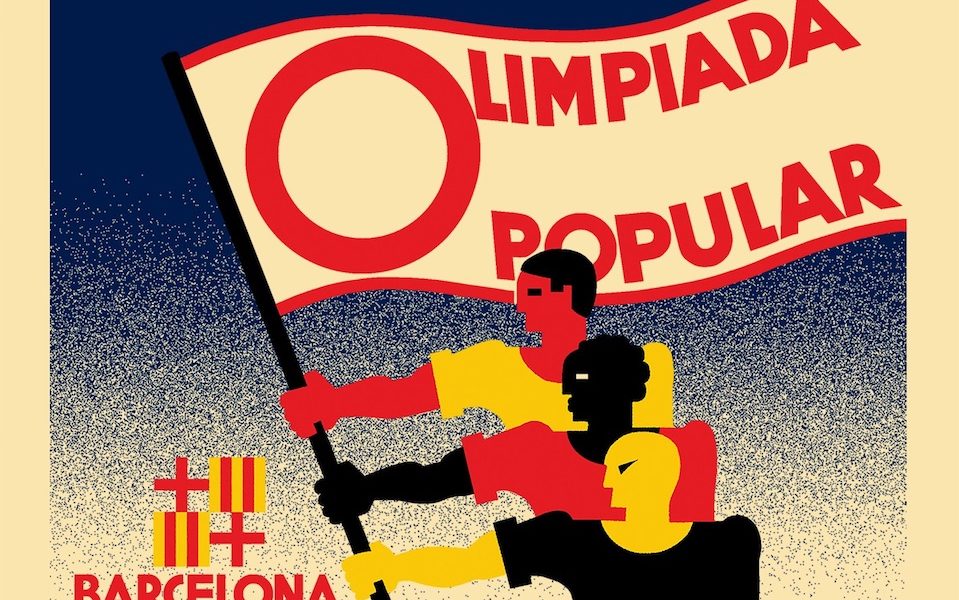 In 1936, with Nazi Germany set to host the Summer Olympics, anti-fascist organizers in Barcelona decided to stage a parallel event: the People's Olympiad. A hotbed of progressive and left-wing politics, the city had lost its Olympics bid to Berlin in 1931, two years before the Nazis came to power.
Inspired by the International Workers' Olympiad, the socialist games started in 1925, the People's Olympiad was scheduled for a week before the Berlin games. It would have been massive: 6,000 athletes from 22 nations registered for the alternate games, including the Soviet Union, along with teams representing trade unions, workers' associations and Jewish exiles from fascism. Seventy members of the Yiddische Arbeit Sport Klub in Paris made the trip to Catalonia.
Along with traditional athletics, the games were slated to include chess, folk dancing, table tennis and dramatics. Gorgeous posters were printed.
However, as imagined in Muriel Rukeyser's novel Savage Coast, the Spanish Civil War broke out just as thousands of athletes began to arrive, and the People's Olympiad was cancelled. At least 200 of them stayed behind and joined workers' militias to fight for Republican Spain against Franco's nationalist forces.
Barcelona would eventually host the Summer Olympics in 1992, but without the radical undercurrent of its doomed predecessor.