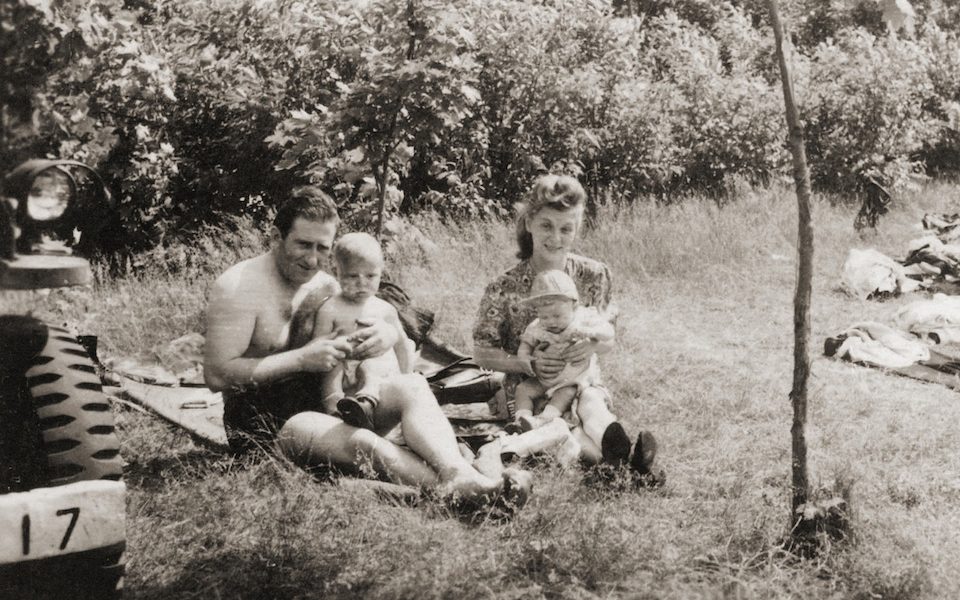 Izak Szewelwicz thought he knew his mother Aida. After giving birth to him in the Bergen-Belsen displaced persons camp, she'd sent him to Palestine when she departed for Canada.
Though they later reconnected, when Izak, at seventy, found his birth certificate, he realized how little he actually knew about her. Such as, for instance, that she gave birth to another baby boy just ten months after him. In Aida's Secrets, directors Alon and Shaul Schwarz — Izak's nephews — serve as his co-investigators as he goes in search of his brother, his mother, and whatever else the war has obscured.
Reunions – between Izak and his brother Shep, and between Shep and Aida, each after seven decades apart — pull the film's focus close: the screen explodes with grinning faces and kisses. The pace is patient with the family's simple need to express their relationships after so long, as when Shep pulls close to Aida and repeats, "my mummy."
But the film also broadens when the subject matter demands it. Aida's openness with her sons has a limit. The war was terrible, she tells Shep, and you have to know when to stop asking. Archival footage and other informants fill her silences with probabilities – was Izak's biological father a Nazi? — but Aida insists on keeping her secrets secret. Her sons finally admit they don't need to know everything either. Having each other, even across continents, is enough.
____
Aida's Secrets opens in New York on October 20, and in Los Angeles October 27