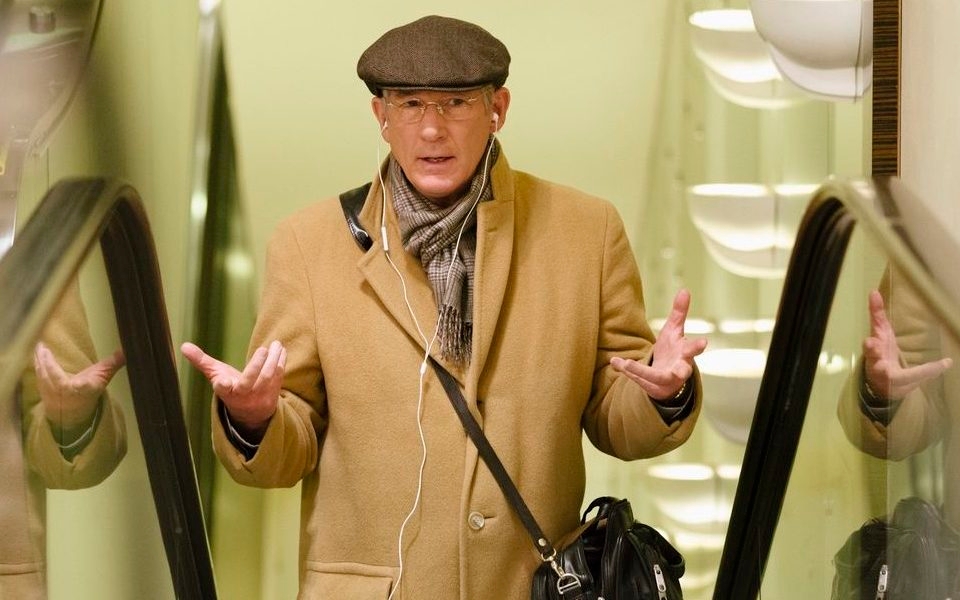 One day, a Jewish American fixer named Norman Oppenheimer and played, oddly enough, by Richard Gere, buys a jaded Israeli politician named Micha Eshel a pair of $1000 shoes after seeing him speak at a conference, in hopes of buying his way into Eshel's inner-circle. Years later, when Eshel becomes Prime Minister, he remembers Norman, and gives him exactly what he'd been hoping for. The name of the film this all happens in, Norman: The Moderate Rise and Tragic Fall of a New York Fixer, gives a sense of how things go from there.
A "fixer" is an arranger—a person who relies on guile and charisma to make often-illegal arrangements for others. But Norman, played brilliantly by Gere, is hapless ("I had to find my inner schlub," he told an interviewer) and makes promises he can't keep. He is a liability.
The American-Israeli filmmaker Joseph Cedar has a habit of filling Jewish roles with non-Jews. In an era of cultural appropriation run amok, this could easily go awry. But casting Steve Buscemi as Richard Gere's rabbi is both convincing and amusing.
The world of Norman is brimming with schmucks, mensches, and machers, and the film is more of a parable than it may sound like. It takes the better part of two hours to finally understand what the movie is actually about. At turns both silly and poignant, Norman is a joyful surprise.