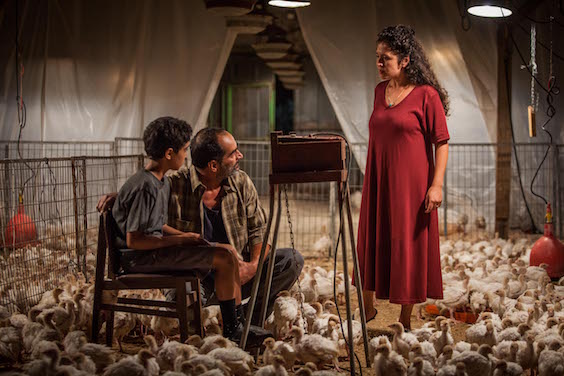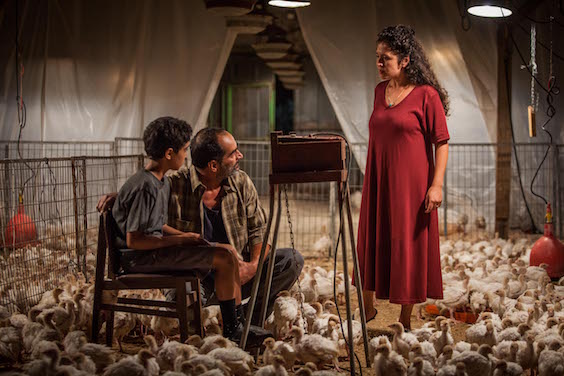 Before a word is uttered in the new film, Baba Joon, we see the rolling Israeli countryside, and then the inside of a barn – full of trapped turkeys. The imagery is clear – this movie is a poignant debate between individual freedom and the confines of tradition.
We see an old truck sputtering through the fields. In the truck are Yitzhak and his 13-year-old son, Moti. They obviously share a love of these rides – scrambling to switch seats so Moti can secretly take the wheel. But under their dusty skin these two hold very different dreams of what life in Israel can be. Yitzhak has brought his family over from Iran and is running the turkey farm his father built, expecting that Moti will follow in his footsteps. Moti wants to work in mechanics and restore old cars – and he's very talented.
As director Yuval Delshad says in his director's statement, "The immigrant generation holds on to the familiar with all of their might…The younger generation, however, seeks out a new path."
Delshad is definitely clearing a new path for his Iranian-Israeli heritage. Baba Joon, the first Israeli film in Farsi, has already won Best Picture at the Ophir Awards, Israel's equivalent of the Oscars. It will represent Israel for next year's Foreign Language Oscars.