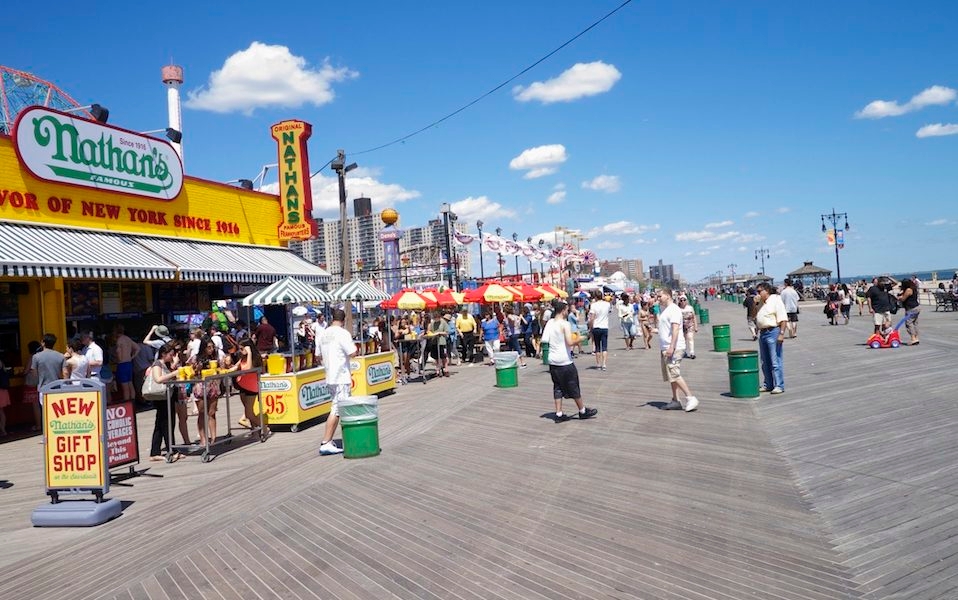 Back on July 4, 1916, four immigrants decided to settle the score over who was the most patriotic by holding a hot dog eating contest at Nathan's Famous stand on NYC's Coney Island, which was founded by Polish Jewish immigrant Nathan Handwerker. Jewish entertainers Eddie Cantor (born Edward Israel Itzkowitz) and Sophie Tucker (born Sonya Kalish) judged the contest, and put the institution at the center of American history.
Or so the story used to go.
But in 2010, press agent Mortimer "Morty" Matz admitted that back in the 1970s, he and his partner Max Rosey had only claimed they were reviving a decades-old tradition, when in fact they had just dreamed up the contest's history themselves, as a publicity stunt to put Nathan's even more prominently on the map. It seemed to work. They made the hot dog stand an obligatory destination for political candidates.
Thanks to Matz and Rosey, the annual Fourth of July hot dog eating contest is going strong—even if it's about six decades younger than they said. Tune in to ESPN at noon on July 4 to watch this year's contestants. Or better yet for you locals, flock to Coney Island, and revel in the collective horror.