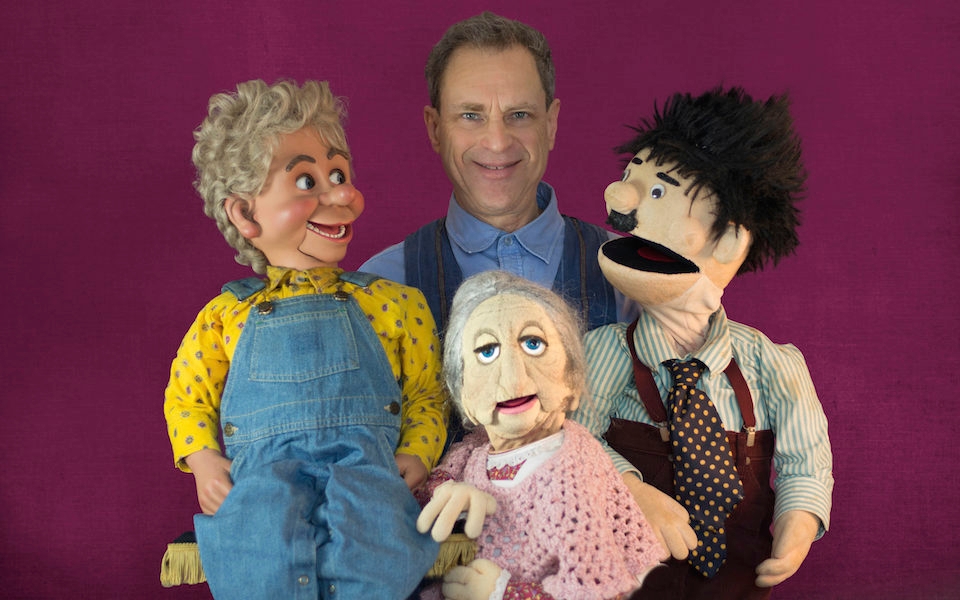 Yiddish for dummies? Nope, it's not the title of a paperback designed to get you back in touch with the mame-loshn — it's what gets spoken during Jonathan Geffner's Yiddish ventriloquist act. That's right, we're talking about Jonathan Geffner, aka the world's foremost Yiddish-speaking ventriloquist and comedian Tina Fey's personal ventriloquism tutor.
Geffner got into the ventriloquist business the only way one can: by accident.
Walking through NYC's Columbus Circle one day, he saw a ventriloquist show and felt, he recalled in an interview, a "lightning bolt of inspiration." What he meant was: He had found his calling. The Yiddish part was happy circumstance: He was already fluent when he took up the art, and after testing his material on a Workmens' Circle audience, he found a niche market in the world of Hasidic children's entertainment. (His sphere of influence has expanded since then — he served as the ventriloquist consultant for Tina Fey's Admission, in which an unlikely Princeton applicant performs with a dummy named Renee Decartes).
A longtime pianist and improv actor before his dummies took off, Geffner is a natural performer with a light touch. Beneath the humor, though, is "a disciplined approach to learning skills and honing techniques" that he learned from his musical background. His material is as delightfully wry and meta as you might expect from a Yiddish set – at one point, he must break it to his dummy that "I talk for you." The dummy, a Jewish skeptic to his core, doesn't believe a word of it.