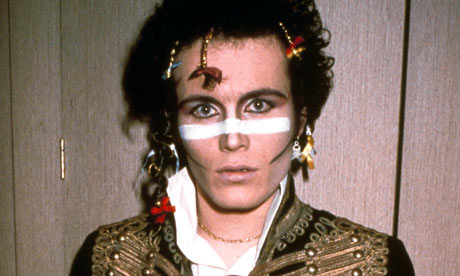 The popular 1980s British punk rocker Adam Ant announced he is planning a new biopic, but he has a main problem – he can't figure out who should fill his shoes.
The singer behind "Prince Charming," "Goody Two Shoes" and "Wonderful," told the Daily Star that he was considering Jude Law and Jewish actor/renaissance man James Franco, "Getting someone who can portray how physical I was during the punk days is tough," Ant said, "James Franco and Jude Law were mentioned but I won't let anyone play me unless they can handle the danger and sexuality of those early days. I want it to focus on the punk era rather than when I became a success, that's when it was most interesting. It's a bit mundane once you're on Top Of The Pops."
If Franco is chosen to portray Ant, it won't be too much of a hard work to get in character   since he already dressed up as the punk star for a GQ magazine article.