What do Robin Roberts, the Hall of Fame pitcher, and Ernie Harwell, one of baseball's most beloved announcers, both of whom died this week, have in common?
Obviously, the fact that they both were affiliated with the Baltimore Orioles in the team's early years. Well, obviously to an Orioles fan who, in early May, is already worrying that his favorite team could be mathematically eliminated from the pennant race by Memorial Day.
Yes, the O's are off to another pitiful start, so it is only natural to focus not on the season at hand, following the happy-go-nowhere boys from Baltimore, but rather to look back with nostalgia on the glory days of the team, and of its birth years, the early `50s. That's when the friendly voice of Ernie Harwell spoke to a young boy just learning the game, making it all so enjoyable. Harwell left in 1960 for Detroit, and was an icon there ever since.
Robin Roberts, of course, is known for his remarkable years on the Phillies, but he, too, spent time on the Orioles, toward the end of his career.
One of these seasons my team will be back in contention. In the meantime, as I assure friends and family, they're just having a bad century.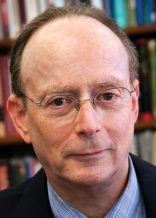 was editor and publisher of The Jewish Week from 1993 to 2019. Follow him at garyrosenblatt.substack.com.
The views and opinions expressed in this article are those of the author and do not necessarily reflect the views of NYJW or its parent company, 70 Faces Media.