I didn't know whether to smile or cringe on receiving an invitation to an upcoming book party for Abe Foxman, the national director of the ADL, on his new book, "Jews and Money: The Story of a Stereotype."
The party is being hosted by Jack Rudin, a major real estate magnate in New York, and will take place at The Four Seasons, a restaurant associated with wealth, if not lavish wealth.
What were they thinking? I wondered.
I trust that Foxman and Rudin, two men I admire and respect, will do their best that evening to explain away the nasty stereotype…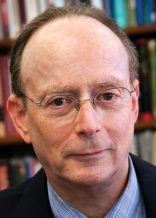 was editor and publisher of The Jewish Week from 1993 to 2019. Follow him at garyrosenblatt.substack.com.
The views and opinions expressed in this article are those of the author and do not necessarily reflect the views of NYJW or its parent company, 70 Faces Media.