Not surprisingly, David Simon's recent and highly public remarks critical of the funding priorities of Baltimore's Associated Jewish Charities did not go down well with that Federation or its parent group, The Jewish Federations of North America, which gave the TV writer and creator a platform at its recent General Assembly in New Orleans.
Appearing just after a major speech by Vice President Joe Biden at the opening plenary Nov. 7, Simon, best known for his graphic depictions of crime and poverty in prime-time network shows like "Homicide," "The Wire" and "Treme," made a plea for more Jewish philanthropic dollars to go toward poor blacks in major urban areas suffering from what he called "a Holocaust in slow motion" of neglect.
Such a reference seemed provocative. When a Jew who makes his living from his writing refers in that way to the Holocaust before an audience of several thousand committed Jews, he surely knows the reaction will be strong, and it was.
Mark Terrill, president of The Associated, sent Simon a letter this week saying that the Baltimore delegation of more than 100 at the GA "heard your remarks and couldn't believe that all our efforts in the city and region were being cast in such an unattractive, damning and untruthful way."
He added that the local organized Jewish community has played a key role in improving the city and region, and "I only regret that your experience left you with a false impression."
Simon's experience goes back to his 13-year career as a crime reporter for the Baltimore Sun, when he saw first-hand the horrific conditions in West Baltimore and other poor, predominantly black neighborhoods. He told the GA delegates that at the time he felt the Associated was not doing enough; he said he made his views known, and broke whatever ties he had with the charity.
As Terrill's letter indicated, Baltimore delegates were upset because they felt Simon was shooting from the hip and was not sufficiently aware of their efforts.
Simon's intent at the GA talk, as he wrote subsequently in an e-mail exchange with me, was "to make some people in the room think about the role of Jewish giving in the world at large, and the meaning of tikkun olam.
"It doesn't translate to save Owings Mills [an upscale Jewish suburb of Baltimore] or save the Jewish community," he wrote. "It means save the world. It is an intimidating, ambitious mission, but perhaps the only mission that, in the end, truly matters."
In recent years Simon has made New Orleans his adopted home, and he currently is shooting episodes there of season two of "Treme," his HBO series about a poor black neighborhood of New Orleans where jazz is a way of life.
Simon wrote to me that he "tried to be measured" in his GA talk, "alternating between praise and critique," and he acknowledged that he was willing "to leave it to better experts than me to decide what is the correct proportion of Jewish charitable intervention in the world at large"
But he added that "somehow, the new wing on Sinai Hospital always gets built, and the Israel Bonds get bought, and the ghetto stays the ghetto.
Support the New York Jewish Week
Our nonprofit newsroom depends on readers like you. Make a donation now to support independent Jewish journalism in New York.
"That's probably too simplistic," he added, "and I'm sure there are Jewish initiatives against inner city poverty in Baltimore and elsewhere that are worthy of recognition. But I know that when I am in East and West Baltimore, the impact of the Associated seems minimal."
GA officials no doubt regret that they were unable to vet Simon's speech in advance; it came across as far more critical, if not defiant, than the usual GA fare, and left the impression that Jews are overly concerned with taking care of their own to the detriment of others whose need, he said, was "desperate."
But anyone who witnessed the GA's emphasis on hands-on service to others, a trend particularly strong among young people, or who took part in the GA's Day of Service, could see first-hand that a significant amount of the more than $28 million in emergency funds raised by Jewish Federations after Katrina went to help people most in need. More than 30 busloads of delegates visited food pantries and rebuilt homes throughout the area.
Simon told the GA plenary, you're doing a better job, "do more."
Federation officials would respond, "we are."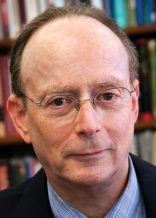 was editor and publisher of The Jewish Week from 1993 to 2019. Follow him at garyrosenblatt.substack.com.
The views and opinions expressed in this article are those of the author and do not necessarily reflect the views of NYJW or its parent company, 70 Faces Media.