Just about anyone in the American Jewish community who has heard of a poor town in the Galilee region of Israel called Hatzor – and not many have – no doubt associates it with the philanthropic endeavors of Edith Everett and her late husband, Henry. And deservedly so.
The Everetts chose Hatzor as a community they would like to help back in 1974 because "it was the poorest one on the list" of towns in need of help, Edith Everett recalled Tuesday night at a dinner in her honor sponsored by Friends of Israel Sci-Tech Schools at the Museum of Jewish Heritage downtown.
Through the Everetts' generous funding and persistent efforts to prod government bureaucracy, the kindergarten-through high school institution they focused their philanthropy on has become a model of success, "a beacon of light for the entire northern region," according to Zvi Peleg, the director general of Israel Sci-Tech Schools (formerly ORT Israel), the largest network of schools and colleges in Israel.
He and Israeli Education Minister Gideon Saar spoke glowingly of Edith Everett's role over the years. "Edith, you have taught us the true meaning of partnership," Sa'ar said before announcing a major educational initiative.
It will be a $50 million partnership between the Israeli government and Israel Sci-Tech Schools, he said, to improve 50 schools in the country's "periphery regions" – "slums," in U.S. parlance – over the next decade in an effort to close the deep social and economic gaps in Israeli society.
The Sci-Tech Schools are known for emphasizing science and technology in their curriculum, leading to successful careers for many of their graduates.
One of the graduates of the Everett Comprehensive School in Hatzor (Class of `91) is Jesse Ferris, who holds a PhD from Yale and is now vice president of the Israel Democracy Institute.
He spoke at the dinner of how his early education transformed his life, and the lives of many of his classmates.
New York State Commissioner of Education David Steiner told the hundreds of attendees that the state "has so much to learn" from Israel in terms of educational curriculum and other initiatives.
"We have a lot of catching up to do," he said, acknowledging the "humiliating" statistic that some New York cities have a high school graduation rate of under 10 percent.
The emotional highlight of the evening came when two Everett grandchildren spoke in her honor, and when she herself responded to the outpouring of affection for her many years of cutting-edge philanthropy.
"The only way to improve a failed system is through a total and sustainable school program," she said. "Band-aids are not a long-term solution."
Support the New York Jewish Week
Our nonprofit newsroom depends on readers like you. Make a donation now to support independent Jewish journalism in New York.
The Periphery Initiative, as the new plan is called, hopes to provide 45,000 students with skills to break out of the pattern of poverty.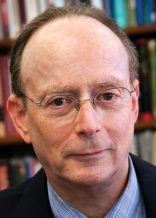 was editor and publisher of The Jewish Week from 1993 to 2019. Follow him at garyrosenblatt.substack.com.
The views and opinions expressed in this article are those of the author and do not necessarily reflect the views of NYJW or its parent company, 70 Faces Media.