When I was growing up, baseball was all about fathers and sons.
I am grateful that my Dad transmitted his love of the game to my older brother and me, and am reminded of it each spring, when the promise of a new season still fills me with childlike excitement.
Take this season, so far. I am well aware that my Baltimore Orioles have not had a winning record since 1997. And competing in the toughest of American League divisions, alongside the free-spending Yankees and Red Sox, they figure to land in the cellar again this year, as usual. Like most beloved teams, the Orioles torture their fans. The depressing pattern of the last few years is for the O's to play well in April, and then, as soon as you get your hopes up, they start to fade — more accurately, nosedive. Year after year it feels as if they're mathematically eliminated by Memorial Day.
Now I am a patient guy and I've learned not to get my hopes up. I explain to friends that the Orioles are just having a bad century.
But it's mid-May already and as I write this, the Orioles, the surprise of the league, are in first place. That's heady stuff for a long-suffering Baltimore fan. (Of course I probably jinxed the team just by writing this paragraph, and by the time you read this, the O's may well be on their way to another happy-go-nowhere season.)
Baseball, with its six-month-long seasons of peaks and valleys — and no game-clock — offers real life-lessons, like faith, fortitude, sacrifice and devotion. Looking back, I realize that even as I grew closer to my father through baseball, the love of the game also helped me achieve a sense of independence from him. In fact I can track the transition to one memorable season.
Series-Bound
It was 1966, the year the Orioles, powered by two future Hall of Fame Robinsons (Brooks and the newly acquired Frank) and a few gifted young pitchers, were finally having a breakout season. In early May, Frank Robinson, who went on to win the American League Most Valuable Player award that year, became the only player to hit a home run completely out of Memorial Stadium — later marked by a flag at a spot in the last row of the left field stands that simply said "Here." You had a feeling this was the O's' year.
Over in the National League, my Dad's beloved Dodgers were having another great season. His favorite player at the time, not surprisingly, was Sandy Koufax, who won 27 games that year and was a strongly identified Jew from Brooklyn, like my father.
Though we lived in Maryland, my brother and I grew up devoted Brooklyn Dodger fans. That's because our Dad, a calm, soft-spoken rabbi, grew up near Ebbets Field and was fiercely loyal to the Dodgers, who season after season came close to winning it all before managing to break their fans' hearts.
They had never won a World Series in more than six decades in Brooklyn, and "wait 'til next year" became the plaintive cry throughout the borough.
They were known simply as the Bums, and that classic team in the 1950s was easy to love in those days when Major League ballplayers were real people, living among their fans in working-class neighborhoods, holding real jobs in the off-season — rifle-armed outfielder Carl Furillo worked construction in the winter — making modest salaries, and playing year after year for the same club and with the same teammates. Future Hall of Famers like Duke Snider, Carl Erskine, Gil Hodges, Roy Campanella, and my hero, shortstop Pee Wee Reese.
Support the New York Jewish Week
Our nonprofit newsroom depends on readers like you. Make a donation now to support independent Jewish journalism in New York.
The Dodgers were favorites of those rooting for the underdog. After all, they played in Brooklyn, a cultural universe away from the imperial Yankees and Manhattan-based Giants. More than that, as the first team in baseball to hire a black player, the Dodgers had a special place in the hearts of all minorities, who rooted for Jackie Robinson with extra ardor.
My Dad took my brother and me to two games at Ebbets Field, where I was a bit overwhelmed by the noise and passion of the crowd, especially at a game against the Dodgers' bitter rival, the Giants. Mostly, though, we would listen to Dodger games regularly via a Baltimore radio station. It gave the three of us a common bond, an easy topic of daily conversation. Only years later did we learn, to our amazement, that Nat Albright, the gifted Dodgers announcer, was not actually broadcasting live from Ebbets Field, but was re-creating the games, reading off a ticker tape in Washington. He was a master of drama, though, and only after we found out about the arrangement did we realize that Albright would have fun playing clairvoyant at times, as in "Junior Gilliam is up with a man on second, and he's overdue — hasn't had an RBI in a week. And there's a line drive down the right field line, could be extra bases…"
The magical year for the Dodgers finally came in 1955 when they beat the Yankees in a seven-game World Series, and the joy that began in Brooklyn that day spread all the way to our apartment in Annapolis, Md. Even my Mom, who knew little about baseball, was talking about Sandy Amoros' game-saving catch.
But a couple of years later I was crushed when the Dodgers left Brooklyn for the riches of sunny California, and while I still loved those guys on the team, it became incredibly hard to follow them day to day, with their night games starting at 11 p.m. Eastern time, no box scores in the next day's paper, and no more Nat Albright broadcasts.
Instead, huddled over the radio, constantly adjusting the dial to pick up the faint and fickle airwaves in the night, we would struggle and strain to follow each pitch as the broadcast faded in and out, one moment tantalizingly clear, the next just noisy static.
Loyalties Tested
My Dad remained faithful to his Dodgers, and I can still picture him, late at night, fiddling with the tuning knob of our radio in the kitchen to hear the games. But as a youngster I didn't have the patience, turning to the Orioles for solace and steady company. Every game was broadcast live, many of the away games were televised, and starting in 1960, the young team, transplanted from St. Louis in 1954, was playing solid baseball. Four rookie pitchers aged 22 and 21 and known as the Kiddie Corps — Chuck Estrada, Milt Pappas, Jack Fisher and Jerry Walker — helped keep the O's in contention into September that year and gave the team its first winning record. From then on I was a believer, keeping score at home as I listened or watched most games, even as I rooted for the Dodgers over in the National League.
But my true loyalties were tested as the 1966 season culminated in a World Series showdown between the Dodgers — of L.A., not Brooklyn, of course — and the Orioles. I hadn't had to choose between my two favorite teams until then, but it was no contest. I found myself clearly rooting for the O's, pitting father and son in a friendly rivalry that came to a head when a congregant offered my Dad tickets to two Series games in Baltimore: one Lower Reserved seat for Game 4, and one for Game 5, should it be necessary. (Whoever wins four games in the best-of-seven game series is the world champ.)
The O's were the decided underdogs, not only for lack of experience — they were playing in their first World Series — but because the Dodgers had the premier pitcher in the game in Koufax, at the peak of his career.
A number of experts picked the Dodgers, who had won two of the last three World Series, to take this one in four straight.
But with the Orioles winning the first two Series games in Los Angeles, including one against the usually unhittable Koufax, I was feeling upbeat about the O's chances. And when Baltimore won Game 3 at home, 1-0, on a Paul Blair home run and Wally Bunker shutout, I was thinking sweep.
So I told my Dad he should go to Game 4, on Sunday afternoon, because there wasn't going to be a Game 5, scheduled for Monday.
Support the New York Jewish Week
Our nonprofit newsroom depends on readers like you. Make a donation now to support independent Jewish journalism in New York.
But he really wanted to see Koufax pitch in person, and said he would hold out for the fifth game, with Koufax scheduled to start, and urged me to go to Game 4.
(By this time my brother was married, living out of town, and focused more on his graduate school studies than baseball.)
I accepted, feeling excited but a bit guilty, and still remember the electricity in the sell-out crowd at Memorial Stadium, on that warm, sunny afternoon in early October. The game was another intense pitcher's duel, this time between Game 1 starters Don Drysdale and O's lefty Dave McNally. Each pitcher gave up only four hits, the difference in the game being Frank Robinson's fourth-inning homer, which provided the only run of the game. McNally dispatched the Dodgers in an hour and 45 minutes — about half the time of many Series games today — and the O's won, again, 1-0, to sweep the Series in four games.
After centerfielder Paul Blair squeezed a fly ball for the last out, the crowd cheered on and refused to leave. Strangers hugged and congratulated each other. Vendors gave away their hot dogs, beers, sodas and ice cream bars to grateful fans. The sun shone brightly on Memorial Stadium. The Orioles had officially arrived. They had won their first championship, and would go on to play in three more World Series over the next seven years. It was a perfect moment — except I was feeling badly for my Dad, whose team had just suffered a heart-breaking loss and who'd given up his chance to see the Series in person.
I tried calling him before taking a bus back to college that afternoon, but this was long before cell phones, and the few public pay phones at the Stadium had long lines of excited fans waiting to spread the news.
When we did get a chance to catch up later that day, my Dad was his usual even-tempered self, noting that his Dodgers "forgot how to hit" and offering a subdued "wait 'til next year."
Family Pride
As it turned out, though, it was the end of an era for the Dodgers. After the Series, Sandy Koufax announced his retirement, at the age of 30 and peak of his career, because of chronic arthritis in his pitching elbow. Team captain Maury Wills and batting champ Tommy Davis would be traded in the off-season, and the Dodgers would finish in eighth place the next season.
And this was the beginning of the Orioles' high-level play. They would go on to compete in three of the next seven World Series, and win 90 games or more in all but three of the next 20 seasons.
Life, like baseball, is unpredictable, with its high and low points, its traditions and its small memories that can last a lifetime.
Even now, long after my Dad's death, just the sight of the Dodgers' uniforms grips me with nostalgia and a wealth of warm childhood feelings. The Dodgers are still my favorite National League team, mostly in his honor. But I think of the Orioles as one thinks of relatives. They may disappoint you, even break your heart, but they're always yours.
I take pleasure in knowing my children, long gone from Baltimore, still root for the O's (though my two ball-playing grandsons have somehow become Yankee fans). And I love that my brother, after a decades-long hiatus from being an active (translate: suffering) fan of the game, now follows his home team Washington Nationals with real fervor, staying up late to watch games, attending more than a few, and rattling off statistics and anecdotes about the team's young players. It gives us even more to share and discuss, not only reminiscing about the classic Dodger team of our childhood but the young upstart teams we root for today.
Support the New York Jewish Week
Our nonprofit newsroom depends on readers like you. Make a donation now to support independent Jewish journalism in New York.
I can't help thinking our Dad would be proud.
E-mail: Gary@jewishweek.org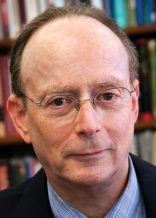 was editor and publisher of The Jewish Week from 1993 to 2019. Follow him at garyrosenblatt.substack.com.
The views and opinions expressed in this article are those of the author and do not necessarily reflect the views of NYJW or its parent company, 70 Faces Media.