Cats are not really connected to Judaism. In fact, looking back to biblical times, it was the ancient Egyptians who worshiped cats due to their outstanding abilities to kill pests and snakes and their general awesomeness, being all cute and fluffy and stuff.
Since we learned in the Bible that Ancient Egypt = bad for the Jews, I think it would be safe to assume that the Israelites were probably dog people. However, one thing the Egyptians have over us is the fact that they were total Kitty Hipsters, they liked cats before it was cool. And because cats totally got their groove back since the invention of the internet (and mostly YouTube) I believe it is time to make the cat Jewish.
So yes, 18 photos of cats wearing a yarmulke and celebrating the holidays is a great idea, and if the cats below don't think it is, then they should look at their own photos because… they are so freaking adorable every synagogue should have one.
1.
2.
3.
4.
5.
6.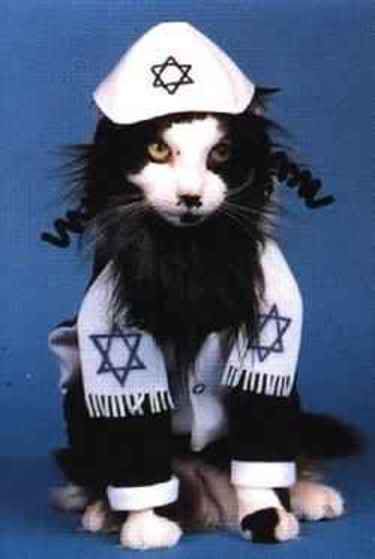 7.
8.
9.
10.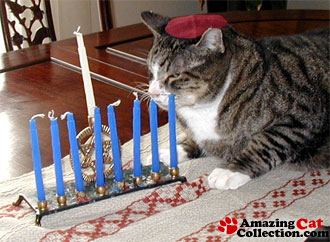 11.
12.
13.
14.
15.
16.
17.
18.
 Bonus – This epic work of art: