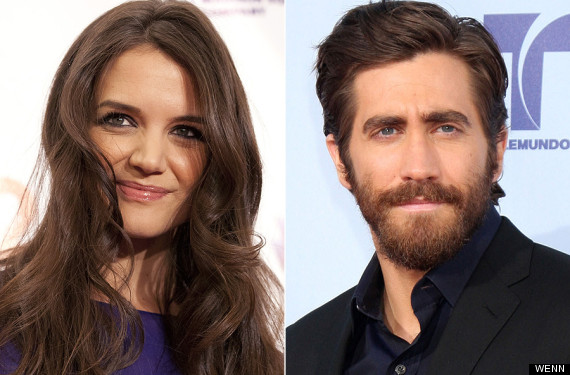 A new power-couple to start 2013 right?
According to gossip tabloid Grazia, Jewish heartthrob Jake Gyllenhaal has been secretly dating Katie Holmes, aka former Mrs. Cruise (and Joey Potter, for you 90s lovers). The tabloid reports that sources close to the two admit that the two have been "Spending a lot of time together (tee hee)," and "Friends allege the former Mrs Cruise has been slinking over to Jake's West Village apartment in New York for dinners."
Holmes moved to New York after her much-covered divorce from Tom Cruise, and has been starring in the Broadway play "Dead Accounts" since November (which by the way is a great show, I've seen it and so should you).
To make matters better, the two were supposedly introduced by Joshua Jackson, who, once again for all you "Dawson's Creek" fans, is better known as Pacey Witter.
Sources close to Gyllenhaal and Holmes denied the rumors.