Imagine if Israeli Prime Minister Netanyahu, at the moment he rose to the podium to address the U.S. Congress last week, had taken his prepared speech out of his breast pocket, torn it up in front of a startled global audience, and announced that since everyone knew his stand on Iran he was going to discuss another vital matter.
He would then say simply that Israel would welcome a democratic, peaceful Palestinian state as a neighbor and he would urge the Palestinian leadership to come back to the negotiating table. As a sign of good faith, he would add that he is committed to halting all settlement construction until the conclusion of the talks
"We are prepared to make peace," he would say. "All we need is a partner."
And with that he would sit down.
Can you envision the reaction in the U.S. and around the world? The prime minister would have seized the moment and turned it from one of serious partisan rifts and a dangerous Washington-Jerusalem falling-out into a major diplomatic victory for Israel.
How would Palestinian Authority President Mahmoud Abbas respond?
In a sense, that's irrelevant. If he took up the challenge, it would end the dangerous vacuum in Israeli-Palestinian talks that have led to more terror attacks and deeper divides, and Jerusalem would be credited for extending an olive branch in the hopes of a breakthrough. If, as is more likely, Abbas resisted or sought to make demands before negotiating with Israel, his bluff would have been called. Netanyahu would have shown his willingness to take steps to end the conflict; Abbas would be viewed as intransigent; and the frayed Washington-Jerusalem relationship would be on the road to recovery.
None of that happened, of course. This despite the fact that several American Jews who are leaders in the public relations and communications field — and whose voluntary expert advice has been sought by top Israeli officials in recent years — have suggested similar bold moves for the prime minister on the international stage.
The idea was to show the world that Israel is willing to make peace, and that it is the Palestinians who just say no.
But Netanyahu, who close associates say has a strong aversion to risk, has resisted such grand gestures, either because he is opposed to advancing a two-state solution strategically, politically or ideologically — or a combination of all three.
The prime minister's remark this week that his past support for a demilitarized Palestinian state is "simply irrelevant" added to the perception that a vote for him on Tuesday is a vote for the status quo. (The Likud Party issued that statement and then the Prime Minister's office denied he said it.) If Netanyahu maintains power, things will go on largely as before, Israelis believe, whether that's seen as moving forward domestically or muddling through. There is worry that relations with Washington are deteriorating but also a sense that the prime minister is Mr. Security at a time when Israel is challenged by terror groups on three fronts — Gaza, Lebanon and now Syria — and when a nuclear Iran looms.
Support the New York Jewish Week
Our nonprofit newsroom depends on readers like you. Make a donation now to support independent Jewish journalism in New York.
It's likely that Netanyahu will emerge from the elections as prime minister for the fourth time. (There are no term limits in Israel.) But if that doesn't happen, he will look back with regret at one key decision he made along the way.
No, it won't be his controversial choice to take on President Obama publicly by going before a joint session of Congress to blast the U.S. negotiating stance on Iran as foolhardy and naïve. Rather, it would be his move to break up his governing coalition last December and call for new elections almost two years before they were scheduled, believing that such an act would shore up his position.
It may still do so, in the end. But it seems certain that when the prime minister fired Finance Minister Yair Lapid and Justice Minister Tzipi Livni three months ago, prompting the collapse of his coalition and a return to the voting booth, he had no idea how close the contest would be.
At the time, Netanyahu was considered a shoo-in. It's true that few Israelis like him. He is perceived to be arrogant, aloof and calculating. But he is also seen as a smart, experienced and intrepid leader, particularly at a time when much of the Mideast is in chaos and Iran presents an existential threat. And when the man leading the opposition is the Labor Party's Isaac "Bougie" Herzog, who despite his noble lineage — his father, Chaim Herzog, was the sixth president of Israel and his grandfather, Yitzchak Halevi Herzog, was its first Ashkenazi chief rabbi — is mild-mannered, reserved and has never held a major cabinet post.
But Herzog and his political partner, Tzipi Livni, are polling neck and neck with Netanyahu, a surprise attributed to a combination of national weariness with Netanyahu and hope that a more liberal government will patch up relations with Washington and make a serious effort to improve the climate for peace talks with the Palestinians. In addition, there is the feeling that a center or left-of-center coalition will focus on domestic issues like the economy and housing, of prime importance to many Israelis.
As noted here last week, Herzog and Livni would have a more difficult time than Netanyahu cobbling together a majority of 61 Knesset seats, but it's possible.
What's surprising to me are the number of American Jewish leaders who, privately at least, are hoping Herzog and Livni take the helm. (The pair has agreed to take turns as prime minister, each for two years, should they win.) What the leaders here, who are centrists, express most is the fear that another Netanyahu term would deepen Israel's international isolation, with little hope seen for improving relations with Obama or the Palestinians.
They also believe that even though Arab states like Saudi Arabia subscribe to Netanyahu's opposition to the emerging Iran deal, no real rapprochement can happen between Israel and like-minded Arab neighbors until the Palestinian conflict is at least eased — no one expects it to be resolved in the short term.
So Israelis are faced with making some tough choices, including stability vs. the kind of risk that could dramatically improve or endanger security.
Barack Obama was swept into the presidency in 2008 on a campaign slogan of "Change." We'll soon find out whether or not that concept resonates sufficiently for Israeli voters as well.
For the Record: Thanks to several readers for pointing out a factual error in my column last week. I wrote that "last time around Tzipi Livni's Hatunah Party received more votes than Netanyahu's Likud." In truth, it was Livni's Kadima Party that won 28 seats to Likud's 27 in the 2009 elections. In the last election, in 2013, Livni's Hatunah won six seats. 
Support the New York Jewish Week
Our nonprofit newsroom depends on readers like you. Make a donation now to support independent Jewish journalism in New York.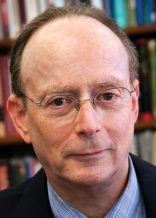 was editor and publisher of The Jewish Week from 1993 to 2019. Follow him at garyrosenblatt.substack.com.
The views and opinions expressed in this article are those of the author and do not necessarily reflect the views of NYJW or its parent company, 70 Faces Media.