(JTA) — Over the last few months, since the far-right government announced its plans for an overarching constitutional overhaul, Israel's embattled liberal camp has experienced a renaissance. Unprecedented mobilization on the part of protesting masses, business leaders and the IDF vanguard has left the government in disarray and, in the wake of a seemingly endless string of electoral defeats, invigorated the left to an extent that it had not seen since the 1990s. The left may be dead, but it is not quite buried yet.
But amid this process of rejuvenation and weeks before Israel celebrated its 75th anniversary, the Israeli left experienced two symbolic blows in ironic proximity when two cultural titans died within days of each other.
Meir Shalev, an eminent novelist, and Yehonatan Geffen, an incredibly prolific journalist, author and songwriter, were also prominent public intellectuals. Both had spent decades dabbling in current affairs as columnists for the mass-circulation dailies Yedioth Aharonoth and Maariv, respectively. 
Shalev was 74 when he died on April 11. Geffen, who died on April 19, was 76.
The symbolism did not stop at their premature and almost simultaneous passing. It was, rather, the final chapter of two lives that also began in great proximity: Shalev and Geffen were born a little over a year apart in the agricultural community of Nahalal, the Camelot of the Labor Zionism movement. Both were descendants of Zionist aristocracy: Shalev's father was the Jerusalemite author and educator Yithzak Shalev, and Geffen's maternal uncle the legendary general-turned-politician Moshe Dayan. Like many of their cohort, they were groomed for the driving seat of the newborn State of Israel.
Their formidable life's work, thus, was largely an ongoing attempt to deal with the burden bestowed upon them by their pedigrees. And this is where they differ, despite the eerie similarities in their biographies.
Many of Shalev's novels, especially the earlier ones, were loving tributes to his lineage. They included "A Pigeon and A Boy," which is set during the War of Independence and won the National Jewish Book Award in 2006, and "The Blue Mountain," set on a moshav (an agricultural cooperative) shortly before the founding of Israel. Though never overly sentimental and always strewn with a heavy dose of irony, Shalev's writings were adoring accounts of a bygone generation, complete with their shtick and quirks and foibles. His protagonists were shrouded in a certain mythology, which Shalev did not labor to deconstruct entirely; he was just attempting to humanize and bring them down to earth.
But while Shalev looked up to his parents' generation, Geffen blew a raspberry in their faces. He was part of a tight cohort of musicians and artists who grew up in Israel post-independence — a tribe that included David Broza, Arik Einstein, Gidi Gov, Shalom Hanoch and Yehudit Ravitz, all household names in Israel. Geffen's song "Could It Be Over?", featured on Arik Einstein's 1973 album sporting the deliberately ironic title "Good Old Israel," exemplifies the challenging relationship. From the opening line ("They say it was fun before I was born, and everything was just splendid until I arrived"), the song is a mischievous and self-deprecating take on Israel's founding myths. Enumerating them one by one — the draining of the swamps, the heroic battles for Jewish sovereignty, the nascent Hebrew culture in the pre-state Yishuv — Geffen sarcastically concludes: "They had a reason to get up in the morning."
More broadly, Geffen was bent on smashing every aspect of the Zionist ethos. In defiance of the image of the Hebrew warrior, of which his uncle Moshe was the poster boy, Geffen was an adamant pacifist as well as, famously, a very bad soldier himself. Having been called for reserve service during the first Lebanon War, in 1982, he was performing for soldiers ahead of the IDF offensive on Beirut when he was dragged off stage by the commanding officer for calling on the troops to refuse. His song "The Little Prince of Company B" (sung by Shem-Tov Levy), about a timid and frail fallen soldier praised as a hero against his will, was one of the first and best-remembered anti-war songs in the Hebrew canon.
Geffen's counterculture instincts were informed by his great American heroes — notably the Jewish iconoclasts Bob Dylan and Lenny Bruce — and this admiration was in itself a jab at his upbringing, characterized by vain parochialism masquerading as self-sufficiency. Geffen felt more at home in New York (where he spent several years) and Tel Aviv than in the fields of the Jezreel Valley; his tools were not a sickle and a plow, but rather a pack of cigarettes and a bottle of whisky.
Shalev, in his political writing, also advocated for left-of-center politics that is sometimes derisively described as "Ashkenazi": moderate, civil, Western in its orientation, calling to rally around a common good — a type of political discourse that, as recent events show, speaks to fewer and fewer Israelis. "The Israeli public is moving more and more to the right. The war in 1967 may have destroyed Israel," he told an interviewer in 2017. "We took a big bite that is now suffocating us. All Israel has done since 1967 is deal with aspects of the occupation. Israel has not been dealing with the things I feel it should deal with. With my political views, I am a minority in Israel."
Shalev was a pastor of sorts; Geffen was sometimes a Jeremiah and sometimes a court jester, and often both. 
They were representatives of two distinct streams within the traditionally fragmented Israeli left; the very same left that, despite the current resurgence, seems too often to have more streams than members.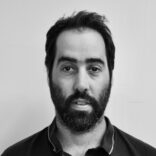 is an Israeli journalist, broadcaster and media historian. He is co-host of the English-language podcast The Tel Aviv Review and founding co-editor of The Tel Aviv Review of Books, an English-language literary journal.
The views and opinions expressed in this article are those of the author and do not necessarily reflect the views of JTA or its parent company, 70 Faces Media.