(JTA) — In one of its most anticipated cases of the year, the Supreme Court handed down its decision in Groff v. DeJoy last month, significantly expanding the federal protections afforded religious employees in the workplace. The decision itself was unanimous, reflecting a broad consensus that employers should be doing more than previously required when it comes to accommodating religious employees.
Jewish organizations from across the ideological spectrum — from Agudath Israel and the Orthodox Union to the Anti-Defamation League and the American Jewish Committee to the Religious Action Center of Reform Judaism — applauded the ruling as providing long-elusive workplace protections. This new ruling will no longer allow employers to avoid providing accommodations simply because it comes at some minimal cost. Employers will now have to prove such costs are substantial when considered in the broader context of their business.
When Gerald Groff took his job at the U.S. Postal Service, he was not required to work on Sundays. However, after the Postal Service subsequently entered an agreement to deliver packages for Amazon on Sundays, Groff was informed that he could no longer take off on his Sunday Sabbath, as was his custom, which ultimately led to his termination. 
The crux of the case revolved around two words in Title VII of the Civil Rights Act of 1964: "undue hardship." According to the text of Title VII, employers are required to accommodate the religious practices of their employees, but only if providing such an accommodation does not present an "undue hardship" to their business. In this way, federal law balances the religious needs of the employee against the business necessities of the employer. And the words "undue hardship," at least on their face, imply that the employers are expected to endure some hardship in order to accommodate religious employees, but that obligation ends once the hardship to the employer's business becomes "undue."
While the text of the law appears to impose modest, but important obligations on employers, the Supreme Court — back in a 1977 case, TWA v. Hardison — provided a contorted interpretation of Title VII that required far less of employers. Somewhat counterintuitively, the Court appeared to hold that providing a religious accommodation imposed an "undue hardship" on the employer any time it required the employer to "bear more than a de minimis cost" — that is, a trivial or minor cost. As a result, if an employer could demonstrate a religious accommodation entailed even a trivial cost, she was off the hook. The court's decision in Hardison rejected an employee's claim to have his Sabbath accommodated.
Hardison's stingy standard, and its significant consequences for American Jews in the workplace, is precisely why so many Jewish organizations with varying political outlooks – including the Anti-Defamation League, American Jewish Committee, National Jewish Commission on Law and Public Affairs, National Council of Young Israel, Orthodox Union (full disclosure: I co-authored the Orthodox Union's amicus brief), and the Zionist Organization of America — all filed amicus briefs before the Court in Groff. As these briefs emphasized, the lack of meaningful protections for religious employees had, over the years, repeatedly forced American Jews to choose between their faith and their livelihood, most notably when it came to observing the Sabbath and Jewish holidays. 
But in Groff, the Supreme Court overhauled the standard for employers: According to the decision, an employer must accommodate a religious employee unless doing so imposes "a burden [that] is substantial in the overall context of an employer's business." (Emphasis added.) 
So what does this all mean for the future of religious accommodation in the workplace? 
As the solicitor general noted during oral arguments, there are three broad categories where employees typically seek religious accommodations: scheduling changes such as those required to facilitate Sabbath observance; dress and grooming policies such as kippahs and hijabs in the workplace; and religious expression in the workplace, which might include an employee's desire to display (or avoid) some sort of religious symbol or message. 
Under the new standard, employers who seek to reject such requests will have to demonstrate that granting these religious accommodations would impose substantial costs. Considerations like administrative costs and modest financial expenditures will be insufficient justification for denying such requests. This impact will likely be felt most directly when it comes to requests to accommodate Sabbath observances. The Court's opinion indicates that employers will have to consider voluntary shift swaps and modest incentives — such as overtime payments — in order to accommodate a Sabbath-observing employee.
Importantly, this will vary significantly by occupation. For example, while a postal worker might reasonably request time off for the Sunday Sabbath, a coach in the NFL, where games are mostly played on Sundays, cannot.
Similarly, determining whether the financial burdens of accommodation are truly significant will also depend on context. Costs that might be significant for a local grocery store may not be significant for a corporate behemoth like Amazon. Those differences will matter when deciding how much an employer will have to expend when accommodating a particular religious practice. 
Finally, the court emphasized that accommodations that trigger deep dissatisfaction from employees — and thereby significantly affect the employer's business — can qualify as a substantial cost and justify an employer's decision to deny an accommodation. But the court was careful to constrain these sorts of considerations: An employer cannot claim that she can't accommodate a religious employee because other employees have expressed dissatisfaction that is based upon their "animosity to a particular religion, to religion in general, or to the very notion of accommodating religious practice." To countenance such bias or hostility would undermine the very purposes of the law — and, in the words of the court, put Title VII "at war with itself."
To be sure, the significance of Groff is somewhat blunted given that many states have already adopted heightened standards for when religious employees must be accommodated. Before Groff, many employees could still leverage state law protections to secure accommodations. An amicus brief filed by 22 states noted that states with broader protections had not faced significant challenges in administering such legal regimes. 
Still, the court's decision will likely provide long overdue protections to religious employees — fulfilling the long-overdue promise of Title VII. Most notably, the decision likely ensures that religious minorities — whose observances are often out of step with the rhythm of the modern workplace  — need not cast aside their religious commitments as the price of employment. 
This new standard is mindful of context and careful not to require substantial costs that might undermine a business. At the same time, the court's decision is clear that employers cannot hide behind minor inconveniences to ignore the requests of their religious employees. 
In sum, the court's decision in Groff — and unanimously so — asks employers and employees to find workable solutions to conflicts between business objectives and faith commitments. In that way, it may provide a useful blueprint for navigating a host of recurring social conflicts across the human condition.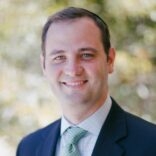 is the Brenden Mann Foundation Chair in Law and Religion and Co-Director of the Nootbaar Institute for Law and Religion at Pepperdine Caruso School of Law; Visiting Professor and Oscar M. Ruebhausen Distinguished Fellow at Yale Law School; Senior Legal Advisor to the Orthodox Union's Teach Coalition; and Senior Fellow at the Shalom Hartman Institute.
The views and opinions expressed in this article are those of the author and do not necessarily reflect the views of JTA or its parent company, 70 Faces Media.